Conveniently located throughout the Los Angeles area, everything in our offices has been meticulously designed around the ultimate patient experience. We can't wait to meet you!
| | |
| --- | --- |
| Monday | 8:00am – 6:00pm |
| Tuesday | 8:00am – 6:00pm |
| Wednesday | 8:00am – 6:00pm |
| Thursday | 8:00am – 6:00pm |
| Friday | 8:00am – 6:00pm |
| Saturday | 8:00am – 4:00pm |

Located just west of the San Gabriel Valley, Alhambra is a low-key haven within Los Angeles. Relaxed and filled with a family-friendly atmosphere, Alhambra is home to great restaurants, excellent schools, inviting parks, and a fair share of historic sites.
Alhambra is also the location of Beverly Hills Orthodontics' newest practice. Formerly known as "Beautiful New Smiles," BHO's Alhambra location offers all of the services as our other offices in Beverly Hills, DTLA, and Toluca Lake, but in a spot that's convenient for residents of Alhambra, South Pasadena, San Marino, and San Gabriel.
If you're searching for a top-notch orthodontist in Alhambra, BHO has everything you need to create a perfect smile. Get in touch with us right away to request your free consultation.
This location also serves our
patients coming from: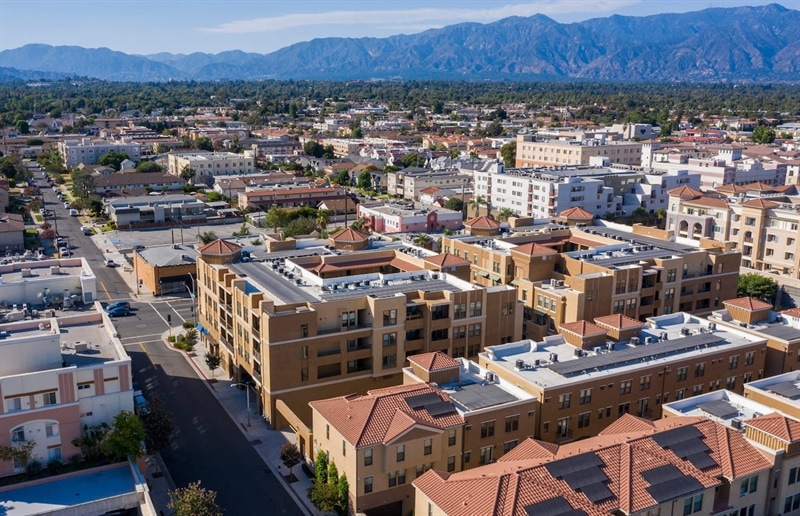 Top-Rated Alhambra Orthodontics Office
Dr. Madan's uniqueness as an orthodontist stems from the fact that she combines a deep love for the field with extensive knowledge based on research. She is a board-certified orthodontist in Alhambra, CA, and has spent significant time in labs conducting bio-research, influencing how people view orthodontic treatments today. Dr. Madan is committed to providing her patients with the best care possible and has gone so far as to co-author an article on orthodontics for AJO-DO. The primary goal of her practice is to ensure that every client receives the highest standard of care at a price they can afford.
Orthodontic Services We Offer
Every smile is one of a kind. The way our teeth are shaped and aligned gives each one of us a unique look that helps our personalities shine to the world. Of course, with all of these different kinds of smiles come a range of tooth alignment issues as well.
Officially called "malocclusions" in professional circles, tooth misalignment can cause oral health issues and make people self-conscious about their smiles. At Beverly Hills Orthodontics, we want all of our patients to have a smile that they are proud of. That's why we offer treatments for all mild to severe alignment issues, including:
Crooked teeth
Tooth gaps
Overbite
Underbite
Crossbite
Open bite
No matter what kind of alignment issue you're struggling with, our orthodontists in Alhambra can correct it with a custom treatment plan that works to your needs.
Braces
We offer both standard metal braces and clear or ceramic braces. Brackets and wires are used in both types of braces to slowly shift the teeth over time. The most evident distinction between these two varieties is that metal braces stand out more in the mouth than transparent or ceramic braces.
InBrace
InBrace® is a cutting-edge orthodontic solution designed to make straightening teeth quicker and more convenient than ever before. Gentleforce™ technology from shape memory alloys is used in a custom orthodontic appliance placed behind the patient's teeth to gently and gradually shift the teeth into place without needing adjustments. Having a beautiful smile is now easier than ever before!
Invisalign
We are happy to be an Invisalign diamond provider, which means that our office has attained the highest degree of experience with this treatment. Invisalign uses aligners that are designed specifically for each patient to achieve the desired outcomes. You can remove these invisible aligners whenever you like, such as when you eat or brush your teeth.
Retainers
Retainers, as the final step in your orthodontic treatment, assist in keeping your teeth in their new placements. Individuals can choose between fixed and detachable retainers according to their preferences and lifestyle requirements.
In-Office Teeth Whitening with Zoom!
Our Zoom teeth whitening services are the best in the business, so you can feel good about flashing your beautiful smile. Zoom teeth whitening utilizes bleaching gel to help eliminate years of stains from things like coffee, tea, tobacco, and more. We provide Zoom teeth whitening both in-office and as a take-home kit.
Accelerated Orthodontic Treatments
Regardless of whether one is undergoing Invisalign treatment or wearing conventional braces, waiting for results can be difficult. In broad terms, orthodontic treatment usually takes around 18-24 months to complete. That kind of wait can be intimidating, especially if you feel self-conscious about your smile.
Thankfully, there are ways to reduce orthodontic treatment times. Accelerated orthodontics is an emerging treatment field that focuses on stimulating the jawbone to facilitate faster tooth realignment. Used in combination with Invisalign or fixed braces, accelerated orthodontic measures can reduce orthodontic treatment times by months to give patients quicker results.
At BHO's Alhambra office, we offer two types of accelerated orthodontic treatment:
Minor Oral Surgery — Often minimally invasive and performed under local anesthetic, accelerated orthodontic surgery can reduce orthodontic treatment time by up to 40%.
Oral Device Treatment — In addition to surgery, BHO also offers OrthoPulse, a patient-operated oral device that directs near-infrared light towards the gums. Near-infrared light exposure helps stimulate tooth roots and increase chemical energy, helping clear aligners or braces to more effectively reposition teeth.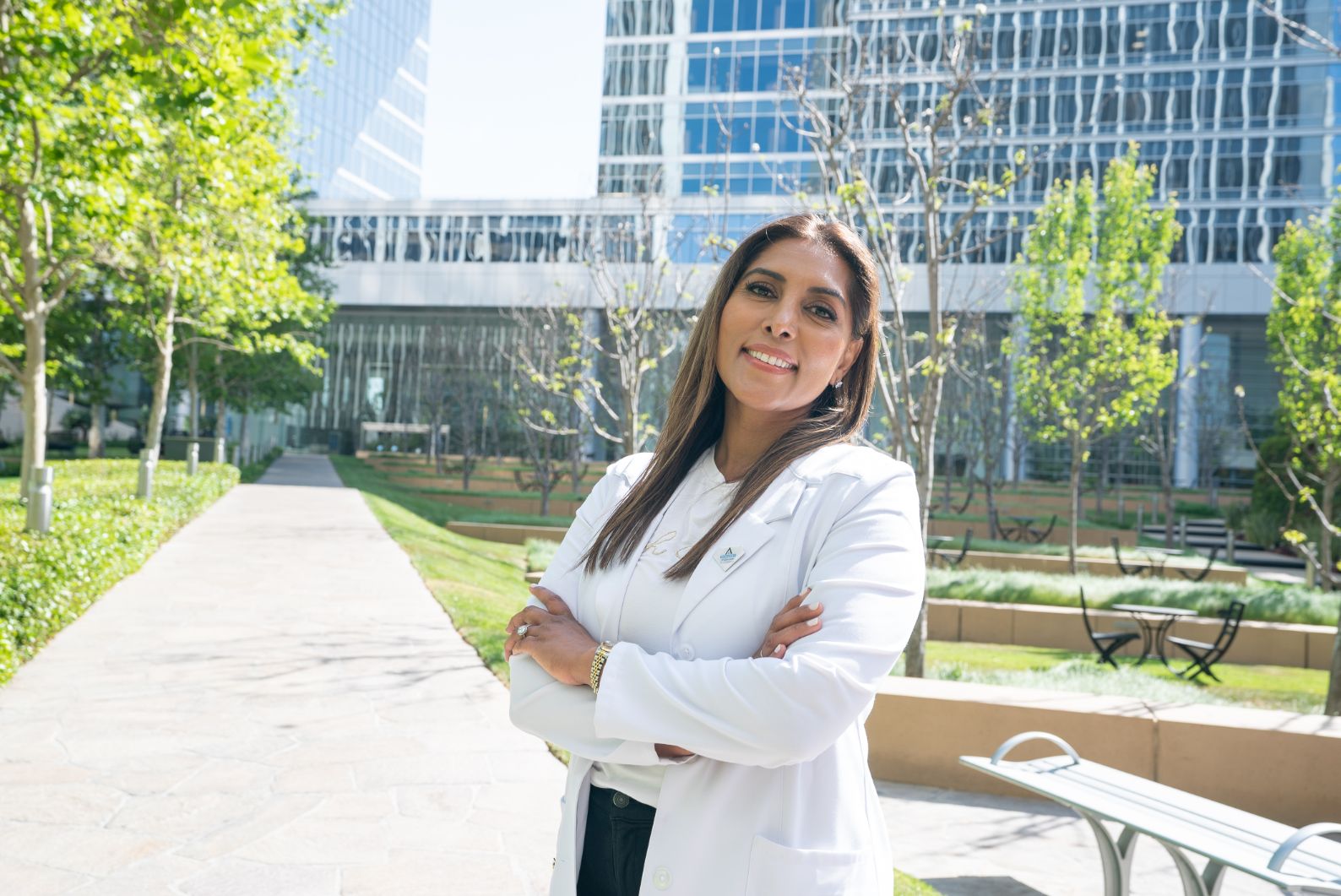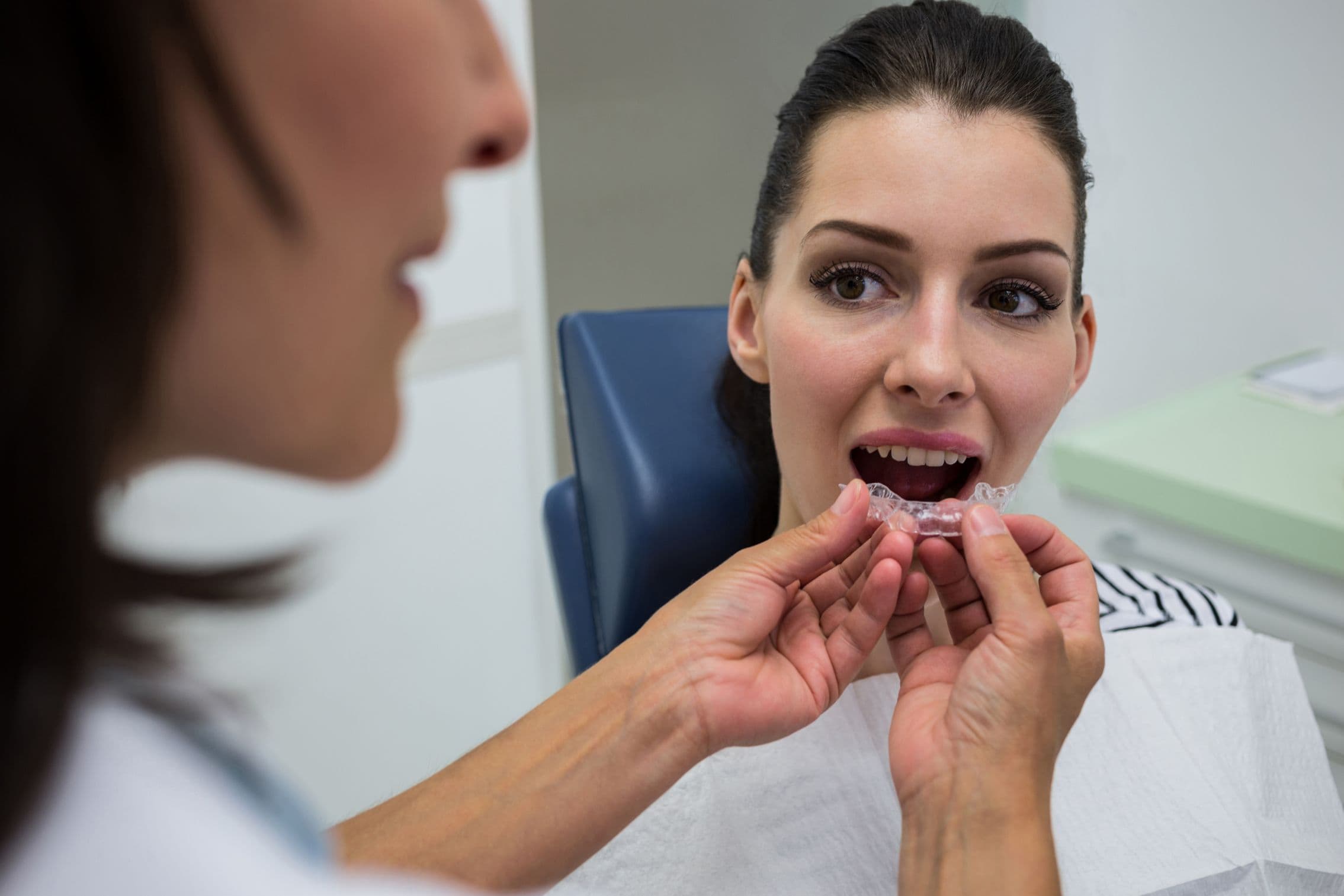 Invisalign Provider In Alhambra, CA
Beverly Hills Orthodontics is your best option for an Invisalign provider in Alhambra, CA. We've established ourselves as the West Coast's go-to provider of Invisalign services. As an Invisalign diamond provider, we help more than 280 patients get the healthy, radiant smiles they deserve every year. Every team member is committed to making sure each of our patients feels at ease and receives personalized care. To alleviate some patients' stress about having orthodontic treatment, we provide them with as much information as possible. Get in touch with Beverly Hills Orthodontics today to schedule your free consultation and find out how our Invisalign services might benefit you.
Invisalign Options for Teens and Adults
Chances are high that you've been hearing about Invisalign for over a decade. Ever since Invisalign became publicly available back in the early 2000s, it has consistently remained the biggest name in clear aligner treatment.
Unlike conventional orthodontic treatments that use fixed braces to reposition teeth, the Invisalign system uses a series of removable aligner trays to position teeth into perfect alignment. Comfortable, transparent, and custom-built to the exact parameters of your teeth, Invisalign trays make orthodontic treatment easier.
Invisalign patients love removable aligners because they:
Don't require any dietary restrictions during treatment
Allow patients to brush and floss as they always have
Are virtually invisible to others
When Invisalign first entered the market, it was only available to adults with minor alignment problems. Since then, hardware advancements have enabled orthodontists to use Invisalign to treat more serious conditions in both adults and teens.
Here at Beverly Hills Orthodontics, we have used Invisalign to improve the smiles of more than 12,000 adult and teen patients, making us one of the highest-ranked Invisalign providers in the country.
When it comes to getting braces in Alhambra, CA, nobody does it better than Beverly Hills Orthodontics. To help you attain the perfect smile, we offer a variety of orthodontic treatments, including classic metal braces and transparent or ceramic braces. Dr. Madan will listen to your concerns and help you decide which course of treatment will be most beneficial for you. We aim to provide a comfortable atmosphere with the most up-to-date technologies to guarantee that our patients have a pleasant experience while receiving their braces.
Types Of Braces We Provide
We work hard to give our clients access to the latest and greatest in orthodontic technology. We provide both standard metal braces and less visible clear braces so that you can choose the option that best suits your lifestyle and personal preferences. Straightening your teeth with metal braces is a tried-and-true approach that won't break the bank. However, if you choose a more discreet treatment option, clear braces will fit in with your teeth better than metal braces will.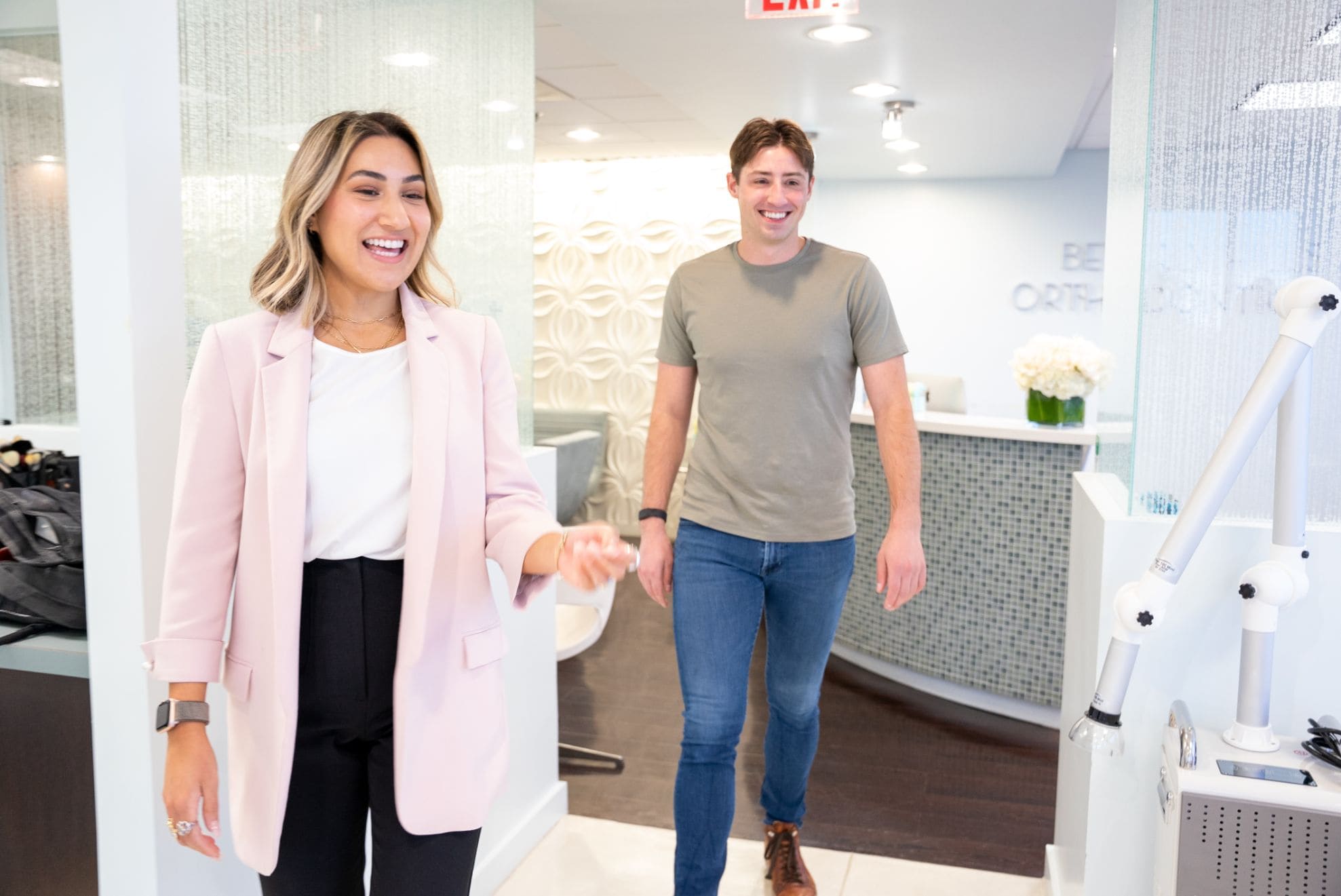 Visit Our Alhambra Office Today Or Schedule A Free Consultation
If you're looking for top-notch orthodontic care on the West Coast, look no further than Beverly Hills Orthodontics. Leading orthodontist Dr. Monica Madan and her team are committed to giving each patient a beautiful smile they've always wanted. Our office is conveniently located in Alhambra, CA, and we offer free consultations so you may discuss which treatment option would be ideal for your specific needs. Get in touch with us right away to arrange your free consultation.
Whether you were previously a patient of "Beautiful New Smiles" or just someone looking for the best orthodontist in Alhambra, Beverly Hills Orthodontics is your home for corrective oral care. From eliminating tooth gaps to improving bites, Dr. Monica Madan and the BHO team are here to give you a smile that you love. Call today to learn more.
To request an appointment at Beverly Hills Orthodontics' Alhambra office, call or text (310) 785-0770 or request a free consultation.
Get on I-5 S/Golden State Fwy in Los Angeles for about 2 min (1.2 mi). Follow I-5 S/Golden State Fwy and I-10 E to S Garfield Ave in Alhambra. Take exit 23B from I-10 E for about 21 min (19.5 mi). Follow S Garfield Ave to your destination.
Zip Codes & Cities We Serve
Welcome to Beverly Hills Orthodontics in Alhambra, CA