For years, teeth whitening treatments have been exploding in popularity across the country. Today, the teeth whitening market is worth more than $2 billion in the United States alone, with products like whitening toothpaste, gels, and strips flying off of store shelves everywhere.
Although over-the-counter whitening products are both popular and widely available, they often leave consumers with disappointing results. Compared to professional whitening treatments, OTC products contain few whitening agents. Even with daily use, drug store strips, and toothpaste can only do so much.
Instead of waiting months for lackluster results, there is an alternative that offers faster and more powerful results: Zoom teeth whitening. Available at Beverly Hills Orthodontics' four Los Angeles locations, Zoom teeth whitening is an in-office procedure that instantly delivers dramatic improvements.
If you have been asking yourself, "Where can I find Zoom teeth whitening near me?" BHO has the answer.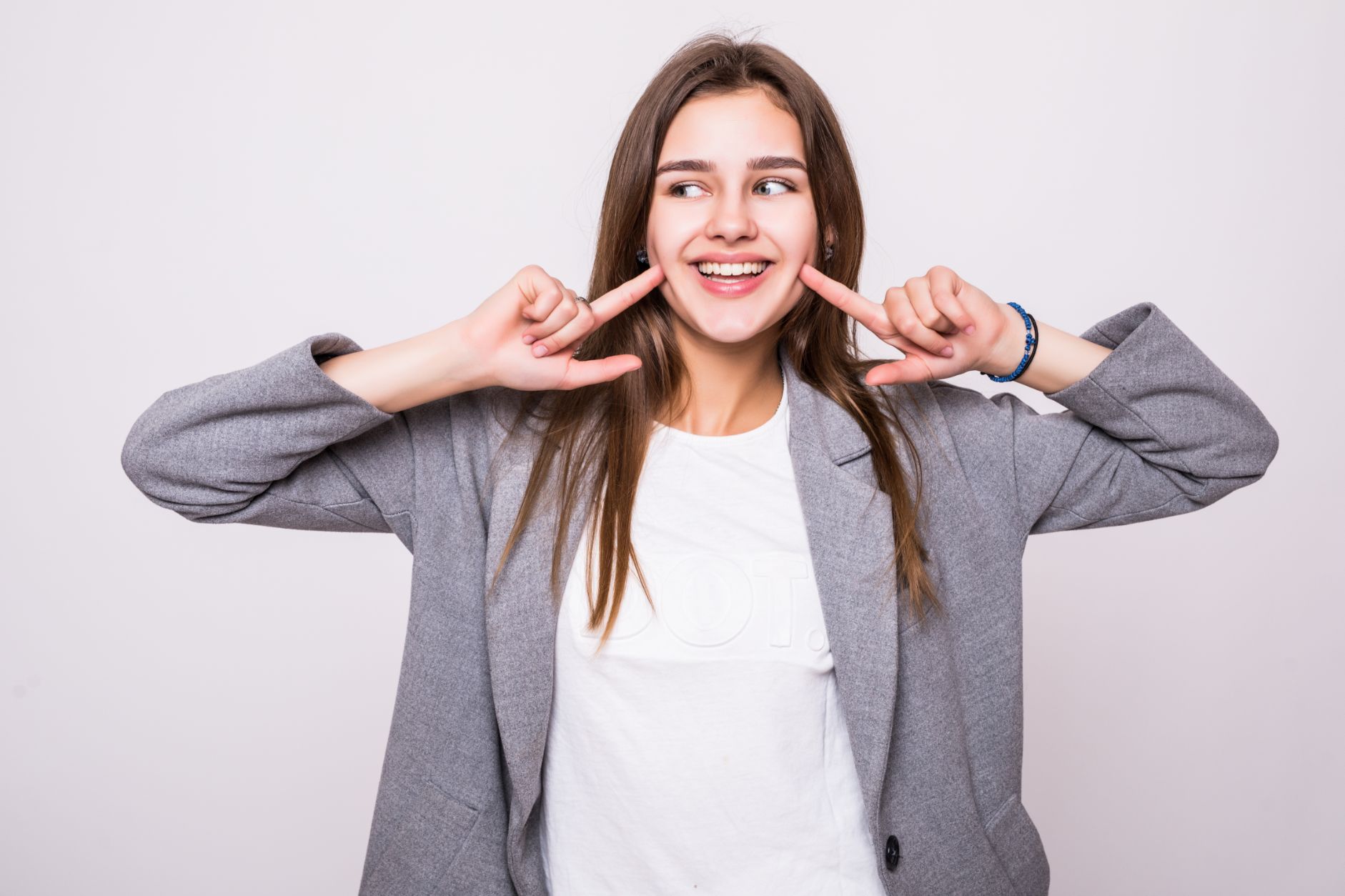 What Exactly is Zoom Teeth Whitening?
Developed by Philips Oral Healthcare—the same company that produces Sonicare toothbrushes and power flossers—Zoom teeth whitening is the #1 patient-requested professional whitening brand in the United States.
Zoom sets the industry standard for teeth whitening. Safe, reliable, and clinically proven to deliver great results, Zoom teeth whitening treatments brighten teeth quicker and more effectively than any over-the-counter whitening product.
Using advanced formulas that combine amorphous calcium phosphate (ACP), potassium nitrate, and fluoride, Zoom whitening treatments are able to brighten teeth within one day of use. To fit the needs of different clients, Zoom treatments come in two varieties: in-office treatments and take-home kits.
In-Office Zoom Whitening Treatments
In-office Zoom whitening is a simple procedure that takes around 90 minutes to complete. Treatment begins with a team member thoroughly cleaning your teeth, then applying a whitening gel. This whitening gel is much stronger than OTC whitening pastes, leading to better results.
Once the gel is applied, your BHO team member will shine a UV light on your teeth for around 20 minutes. UV light exposure accelerates the whitening process for instant brightening. After 20 minutes, the team member will stop shining the light in order to reapply the gel. Once the gel is reapplied, light exposure resumes.
Most in-office Zoom treatments entail three 20-minute heating periods that leave teeth 5-10 shades lighter than before.
Benefits Of In-Office Zoom Whitening
Treatment takes less than 2 hours
Brightens teeth by 5-10 shades
Instant results
In-office Zoom whitening is available at each of Beverly Hills Orthodontics' locations in Beverly Hills/Century City, Toluca Lake, Alhambra, and Downtown Los Angeles.
Take-Home Zoom Whitening Kits
Whether you're looking to preserve your in-office whitening results over the long term or simply prefer to whiten your teeth in the comfort of your own home, Zoom take-home whitening kits are the perfect solution.
Every take-home whitening kits come with custom-made whitening trays that resemble Invisalign aligners. The BHO team will create these aligners for you during an initial whitening consultation. Along with aligners, Zoom at-home kits come with syringes filled with powerful whitening gel. To whiten teeth, simply fill the aligners with gel according to the kit's instructions, and wear the aligners for the amount of time directed by your orthodontist.
To fit the schedules of different patients, Beverly Hills Orthodontics carries multiple kits that all have their own unique whitening capabilities and time requirements. For example, some kits only require patients to wear their aligners for 30 minutes a day. Other kits are designed for 8 hours of overnight use.
If you have any questions regarding these different options, schedule a Zoom teeth whitening consultation near you at one of BHO's four locations.
Benefits Of Take-Home Zoom Whitening Kits
Convenient at-home use
Easy-to-use whitening trays
Multiple kit options to fit different schedules
Searching for Zoom Teeth Whitening Near You?
With locations in Beverly Hills, Toluca Lake, Alhambra, and DTLA, Beverly Hills Orthodontics is dedicated to providing the greater Los Angeles area with the highest quality oral beauty services. Led by founder Dr. Monica Madan, Beverly Hills Orthodontics has been improving smiles across LA since 2008. If you're ready to brighten your look, contact one of our locations today.