Conveniently located throughout the Los Angeles area, everything in our offices has been meticulously designed around the ultimate patient experience. We can't wait to meet you!
| | |
| --- | --- |
| Monday | 8:00am – 6:00pm |
| Tuesday | 8:00am – 6:00pm |
| Wednesday | 8:00am – 6:00pm |
| Thursday | 8:00am – 6:00pm |
| Friday | 8:00am – 6:00pm |
| Saturday | 8:00am – 4:00pm |
Downtown Los Angeles Orthodontist
There's a lot to love about Downtown Los Angeles. Rich in history and brimming with culture, DTLA is a bustling hub with beautiful weather and busy people. There's always something interesting to do in DTLA. It's also where you'll find some of the best orthodontic care in the world.
Led by the best orthodontists in Downtown Los Angeles, Beverly Hills Orthodontics has been correcting alignment issues since 2008. Located between 7th and Olive right across from Whole Foods, BHO's DTLA office is the perfect place to get the smile you've always wanted.
If you are considering getting orthodontic treatment, come to Beverly Hills Orthodontics and see how our high-end care can impact your smile. Our compassionate team is here to answer your concerns and collaborate with you to develop a treatment plan tailored to your specific needs. Call us today to set up your free consultation!
| | | |
| --- | --- | --- |
| This location also serves our patients coming from: | | |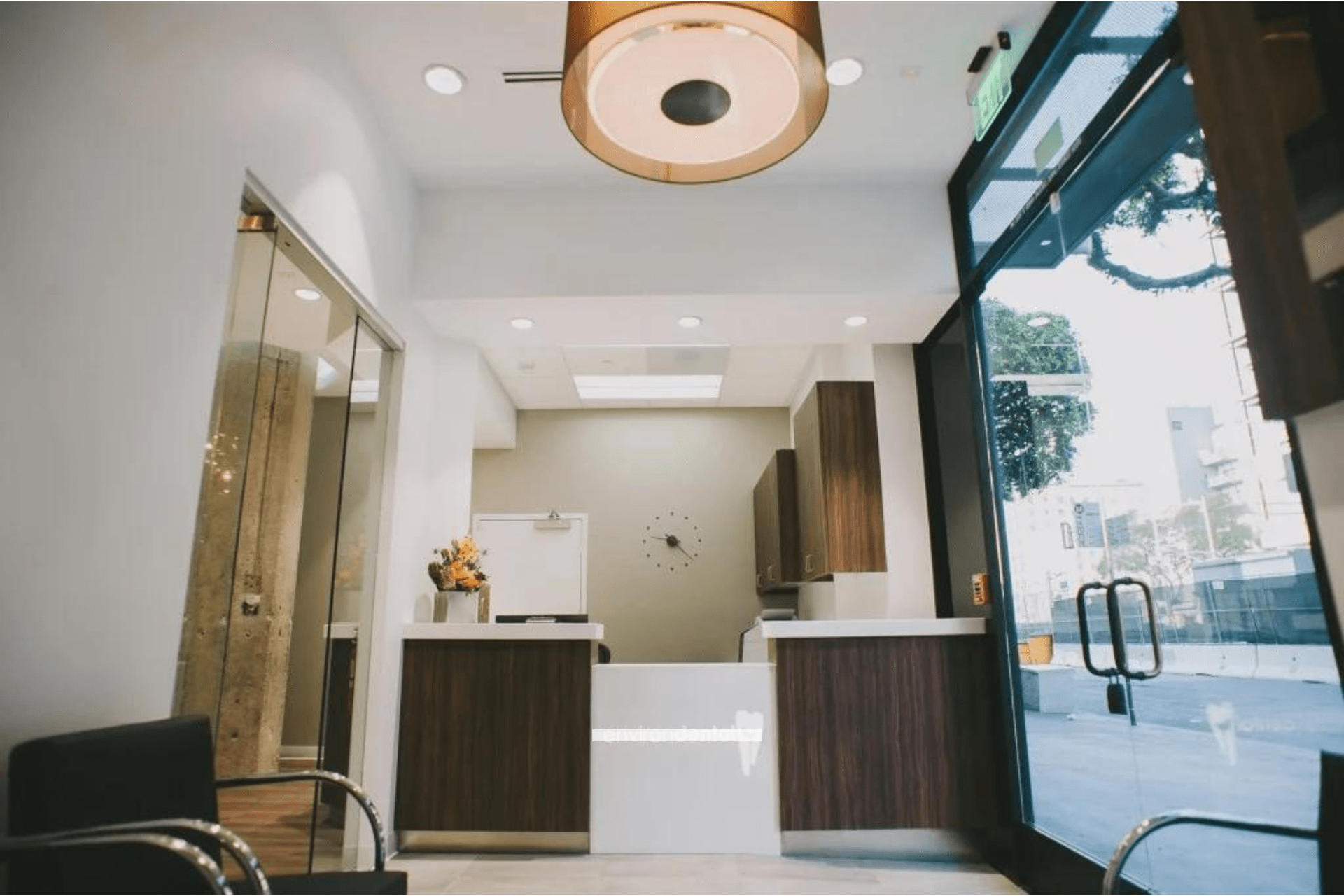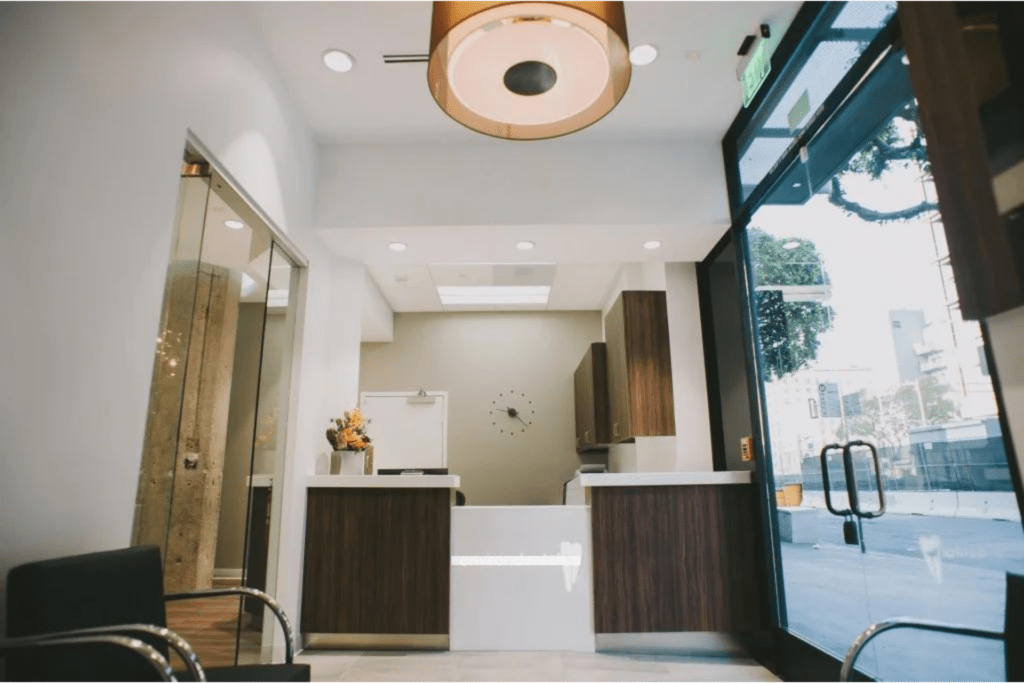 Top-Rated Downtown Los Angeles Orthodontics Office
Dr. Madan is a genuinely one-of-a-kind orthodontist, combining her enthusiasm for orthodontics with a wealth of research-backed experience. She is a board-certified orthodontist in Los Angeles, CA, and has spent significant time in labs conducting bio-research, influencing how people view orthodontic treatments today. Dr. Madan was also a co-author of an orthodontic article published in AJO-DO. She continues to strive for excellence by utilizing only the most recent and innovative treatment approaches available. Above all, she aspires to continue providing high-quality luxury experiences with her treatments while keeping rates reasonable so that every patient feels comfortable undergoing treatment.
Orthodontic Services We Offer
Just like fingerprints, every smile is unique. While this variety gives each smile its own personality, it also creates a wide range of alignment problems.
At Beverly Hills Orthodontics, we want all of our patients to have smiles that they love. That's why we treat all orthodontic issues, mild to severe, including:
Crooked teeth
Tooth gaps
Gum disease
Overbite
Underbite
Crossbite
Open bite
To address alignment issues, the BHO team uses a variety of innovative approaches to create the best possible patient experience. From Invisalign to braces, our treatment plans are personalized and are designed with efficiency, comfort, and convenience in mind.
Braces
We offer both standard metal braces and transparent or ceramic braces. Brackets and wires are used in both braces to progressively shift the teeth into the desired position over time. The primary distinction between these two varieties is that metal braces are more apparent on the teeth, whereas clear or ceramic braces are less conspicuous.
InBrace
InBrace® is a breakthrough dental device that aims to make teeth straightening easier and more comfortable. Placing a customized orthodontic device behind the teeth employs innovative Gentleforce™ technology derived from shape memory alloys to move the teeth into position without the need for manual tightening. This makes achieving your ideal grin much easier!
Invisalign
For those concerned about how braces affect oral health, there is another option available—Invisalign. The most popular clear aligner treatment available today, Invisalign utilizes custom-made aligner trays to move patients' teeth. Invisalign trays are completely removable, which provides patients with numerous benefits, including an undisturbed oral care routine.
While brackets and wires will naturally complicate oral care, removable aligners enable patients to brush and floss as they always have. As such, Invisalign patients don't face a heightened risk of developing cavities. If you think Invisalign may be right for you, schedule an appointment with Beverly Hills Orthodontics to discover if you qualify for treatment.
Retainers
Retainers are used after orthodontic treatment to guarantee that your new smile remains in its proper place over time. Depending on what works best for each patient's needs and lifestyle, fixed and removable retainers are available.
Zoom Teeth Whitening
We also provide industry-leading Zoom teeth whitening services so you can confidently show off your beautiful smile! Zoom teeth whitening uses a bleaching gel to eliminate years of stains from coffee, tea, smoking, and other substances. We provide Zoom teeth whitening treatment both in-office and at home.
Accelerated Orthodontic Options
When you're undergoing orthodontic treatment, we know how hard it can be to wait for that perfect smile. Typically, most orthodontic patients expect to wear their aligners or braces for around 18-24 months before treatment is complete. For many, those months can quickly start to feel like an eternity.
To help you see results more quickly, BHO offers accelerated orthodontic treatments to qualifiying candidates. Used in conjunction with clear aligners or braces, accelerated orthodontics facilitate quicker tooth realignment via jawbone stimulation.
Our accelerated orthodontic treatments broadly fit into two categories:
Minor Oral Surgery — Performed under local anesthetic, accelerated orthodontic surgery is a minimally invasive procedure that can decrease orthodontic treatment times by up to 40%.
Oral Device Treatment — In the past few years, oral devices like OrthoPulse have gained popularity amongst orthodontic patients. Used for only 10 minutes a day, OrthoPulse is a patient-operated removable device that delivers low levels of near-infrared light to gum tissue and bone. This near-infrared light exposure naturally stimulates cell metabolism and increases chemical energy, allowing teeth to more quickly move into new positions.
If you are interested in accelerated orthodontics, read our blog post to learn more about the subject, or schedule an appointment with BHO to speak with our orthodontists in Downtown Los Angeles.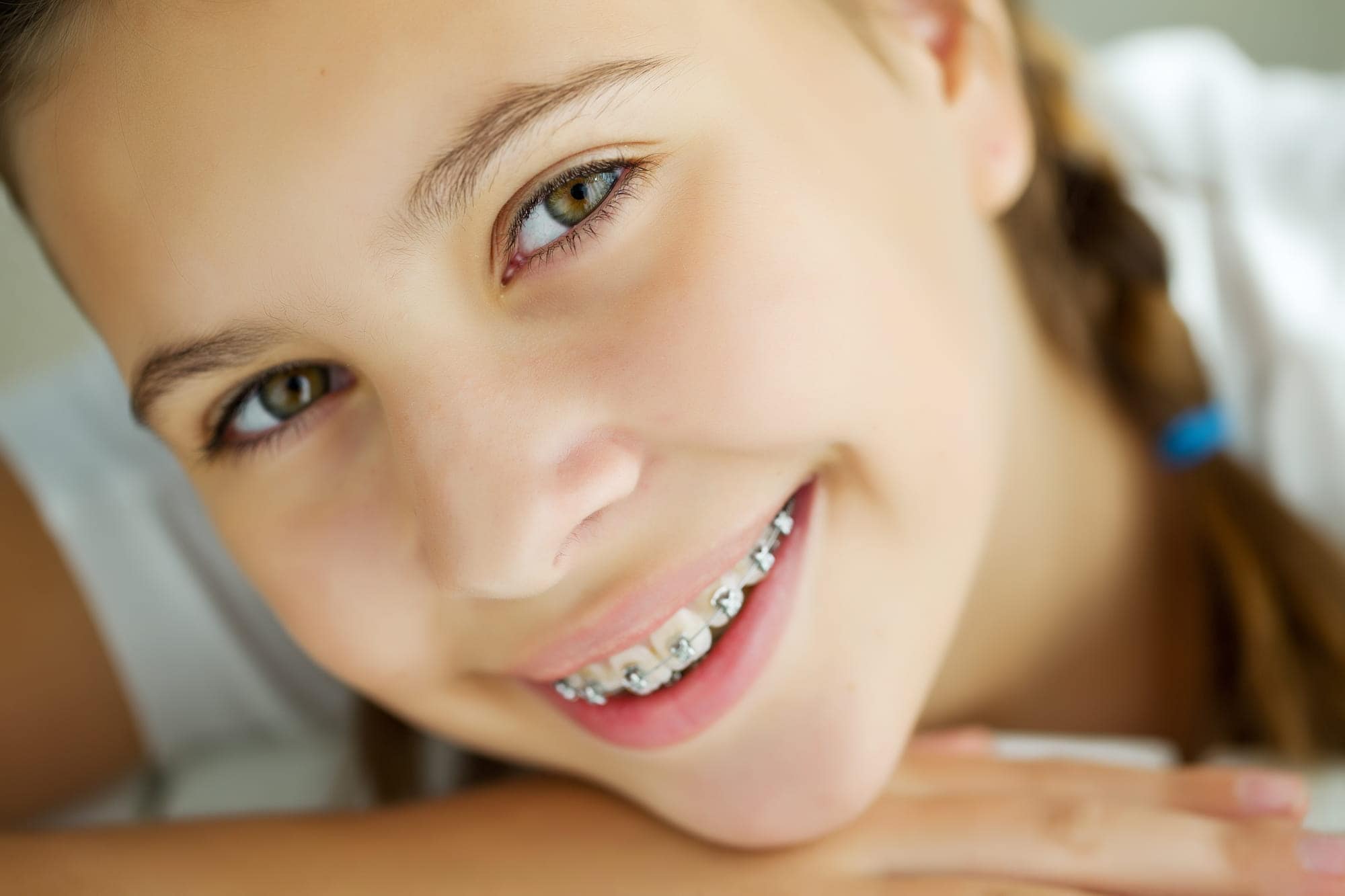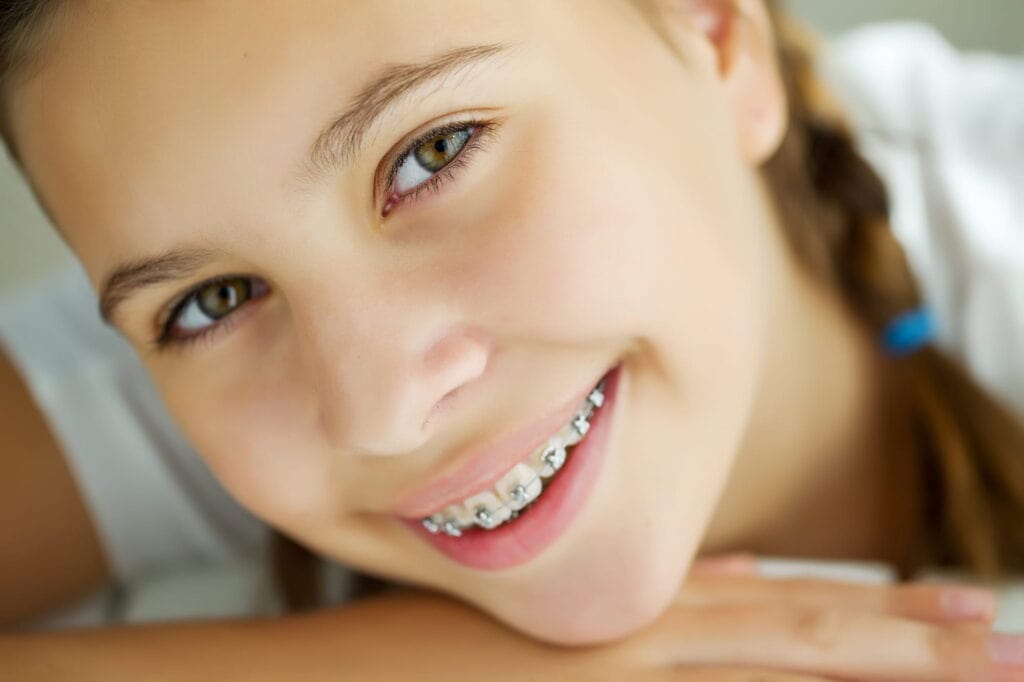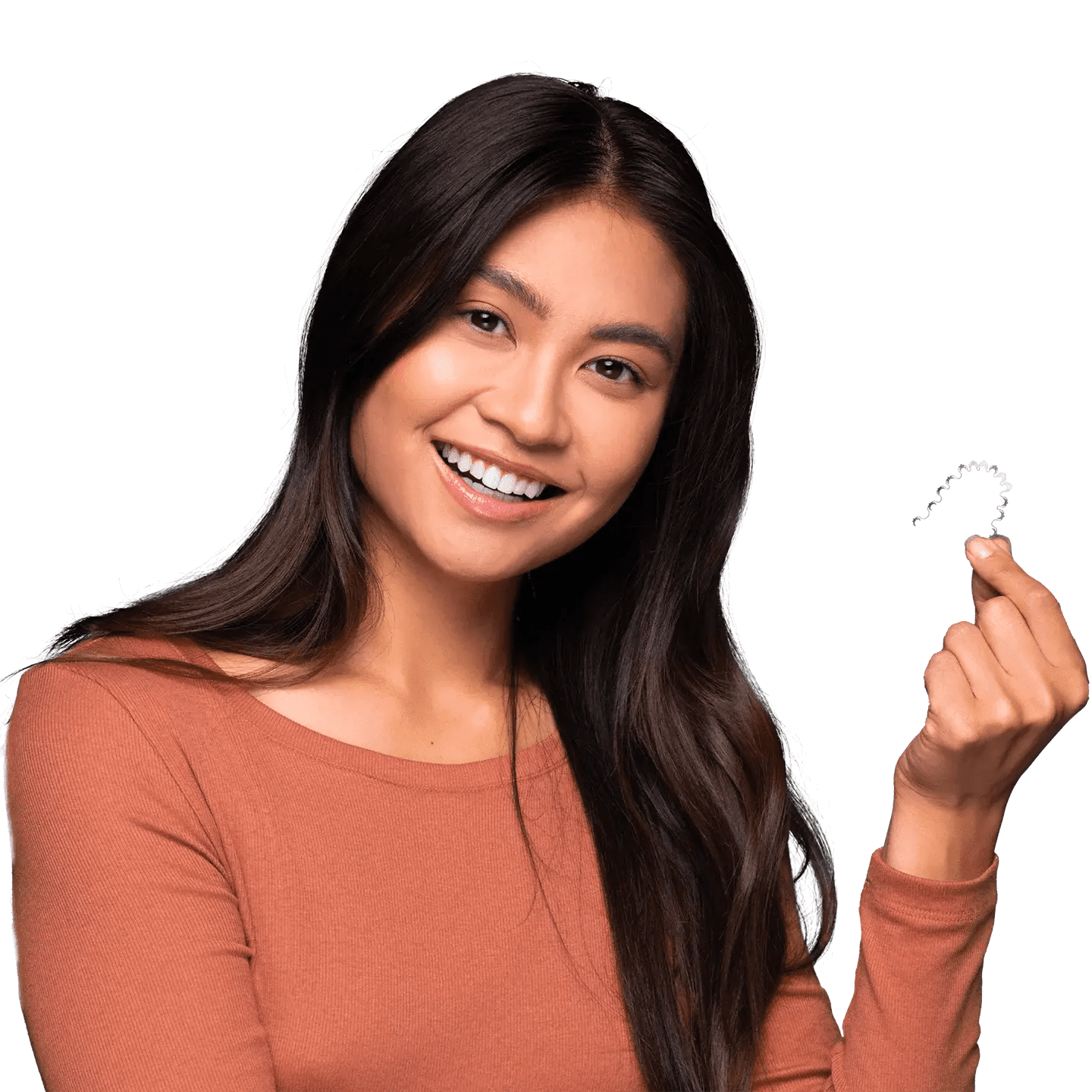 Invisalign Provider In Downtown, Los Angeles
Look no further than Beverly Hills Orthodontics for a highly competent and professional Invisalign provider in Los Angeles, CA. We have established ourselves as a legitimate West Coast Invisalign provider. With over 280 successful cases each year, we are dedicated to assisting people in achieving the beautiful smile they seek. Every step of the way, our specialists work to give our patients a comfortable and personalized experience. We understand that receiving orthodontic treatment can be stressful, so we ensure that each patient is informed and confident throughout the process. Contact Beverly Hills Orthodontics today to learn more about our Invisalign expertise and to request a free consultation!
Invisalign for Adults and Teens
In the orthodontic world, few names are bigger than Invisalign. By far the most popular form of clear aligner treatment, Invisalign has helped patients improve their smiles since the early 2000s.
Comfortable, transparent, and fully removable, Invisalign aligners are customized to each patient's unique oral anatomy. During treatment, patients will wear a series of 11-25 aligner sets, with each new set gradually moving their teeth into better and better alignment. By choosing Invisalign over conventional braces, you benefit from:
The ability to eat whatever you want, whenever you want
Comfortable aligners that will not irritate mouth tissue
An undisturbed oral care routine—brushing and flossing are just as easy as ever
The inconspicuous look of aligners
Along with these benefits, Invisalign has also become more versatile and effective in recent years due to improved aligner design and treatment advancements. These improvements also enable orthodontists to use Invisalign to treat younger teens as well as adults.
At Beverly Hills Orthodontics, we have treated over 12,000 adult and teen patients with Invisalign. Today, we're the only orthodontists in Downtown Los Angeles recognized as a VIP Diamond+ Invisalign provider—the highest ranking that Invisalign offers.
Braces In Downtown, Los Angeles
Beverly Hills Orthodontics is the leading braces provider in Los Angeles, CA. To help you achieve the perfect smile, we offer a variety of orthodontic treatments, including classic metal braces and transparent or ceramic braces. Dr. Madan will collaborate with you to determine the best treatment option for your specific needs and lifestyle. We provide a comfortable setting with the most up-to-date technologies to guarantee that our patients have a pleasant experience while receiving their braces.
Types Of Braces We Provide
Our practice attempts to offer our patients the most advanced and up-to-date orthodontic treatment solutions. Traditional metal braces and inconspicuous clear braces are our two varieties of braces, allowing you to select which works best for you. Metal braces are an effective and reasonably priced traditional orthodontic treatment approach. On the other hand, clear braces blend in with teeth much more easily than metal braces and are ideal if you want a more inconspicuous option.
Visit Our Downtown LA Office Today Or Schedule A Free Consultation
Beverly Hills Orthodontics provides the greatest orthodontic services on the West Coast. Dr. Monica Madan and her team of experts are dedicated to assisting our patients in achieving the flawless smile they desire. Our clinic is conveniently located in Los Angeles, CA, and we offer free consultations so you may explore which treatment option is ideal for your specific circumstances. Call us today to set up your free consultation!
If you're looking for orthodontists in Downtown LA, Beverly Hills Orthodontics is your top choice. Whatever your alignment issues,Dr. Monica Madan and the BHO team will create a solution that works for you and provide an outstanding treatment experience from start to finish.
Call Beverly Hills Orthodontics' Downtown Los Angeles office today by calling or texting (310) 785-0770 or requesting a free consultation.
Get on I-105 E. for about 3 min (1.4 mi). Continue on I-105 E. Take I-110 N to W 9th St/James M Wood Blvd. Take the 4th St/9th St/3rd St/6th St exit from CA-110 for about 18 min (15.4 mi). Continue on W 9th St to your destination.
Zip Codes & Cities We Serve
Welcome To Beverly Hills Orthodontics In Downtown LA, CA