Love Yourself, Love Your Smile
Situated north of Hollywood and bordered by the Santa Monica Mountains, Studio City offers a great blend of urban convenience and outdoor recreation. An entertainment hub, Studio City is home to CBS Studio Center, Universal Studios, and other major film and television companies. It is also home to one of Beverly Hills Orthodontics' four Los Angeles locations. 
Since 2008, Beverly Hills Orthodontics (BHO) has been correcting smiles and realigning bites across Los Angeles. Using Invisalign, braces, and the latest digital tools, BHO creates comprehensive care plans that honor patient preferences and schedule availability. 
If you're searching for a new Studio City Orthodontist, here's how BHO can improve your smile:
BHO's Dr. Monica Madan is the Top Studio City Orthodontist
Dr. Monica Madan founded Beverly Hills Orthodontics in 2008 to provide Los Angeles with the best orthodontic care possible. 
A graduate of Brown University, the USC School of Dentistry, and the University of Washington, Dr. Madan promotes a patient-centered care philosophy at BHO. We design every treatment hand-in-hand with patients to accommodate different needs, preferences, and lifestyles. Thanks to our high success rate and patient satisfaction, we have been featured in numerous publications, including Forbes, Allure, LA Confidential, and Marie Claire. 
Today, BHO has four locations across Los Angeles: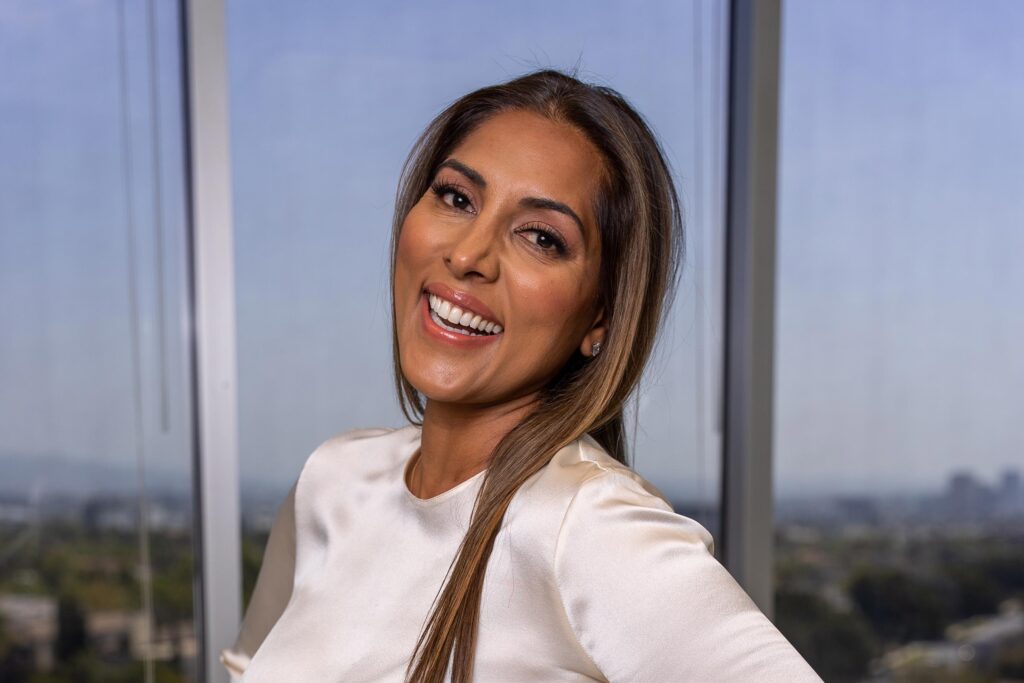 Our Studio City office is located at 10751 Riverside Dr. Toluca Lake, CA 91602
This location also serves our patients coming from: 
Beverly Hills Orthodontics Offers
Invisalign and Braces to Patients of All Ages
BHO provides comprehensive orthodontic treatment to children, teens, adults, and seniors. For our youngest patients, we use interceptive treatments and appliances to care for burgeoning issues and reduce the severity of future alignment problems. Once patients are old enough to receive standard orthodontic care, they can choose between two options: Invisalign and braces. 
How BHO Does Invisalign
While many providers only use Invisalign to correct mild-to-moderate problems facing adult patients, Beverly Hills Orthodontics does not have these restrictions. Dr. Madan and the BHO team offer Invisalign to patients of all ages, including children, teens, adults, and seniors. We can also treat complex cases with Invisalign by combining clear aligner treatment with additional measures. Depending on which issues you are dealing with, these measures may include:


Elastics
Jaw surgery
Additional appliances
Tooth polishing
By combining these approaches with clear aligner treatment, we can correct even severe misalignments with Invisalign.
For years, Invisalign has recognized BHO's excellent clear aligner service by awarding us their highest provider ranking: VIP Diamond+. We have earned this title due to our high number of annual Invisalign cases and historical success rate. 
Our patients frequently choose Invisalign over braces because Invisalign clear aligners: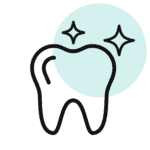 Are inconspicuous and do not change your appearance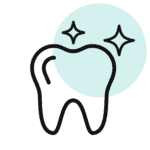 Enable you to eat whatever you want during treatment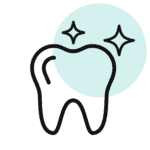 Do not alter your brushing/flossing routine
However, Invisalign isn't ideal for everyone. Although we can treat all mild-to-severe misalignments with Invisalign, many BHO patients still opt for braces because they require less personal responsibility. 
To keep Invisalign treatment on track, patients must wear their aligners for 20-22 hours every day. Failure to follow this guideline results in the following: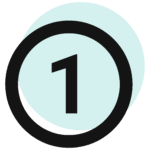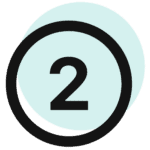 Unexpected tooth movement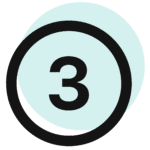 Braces provide an excellent treatment alternative for patients that do not want to worry about daily compliance goals or misplacing their aligners. With braces, patients only need to follow simple dietary guidelines, floss, and brush daily, and visit their Studio City orthodontist every 4-6 weeks. 
Beverly Hills Orthodontics
Offers Three Types of Braces:​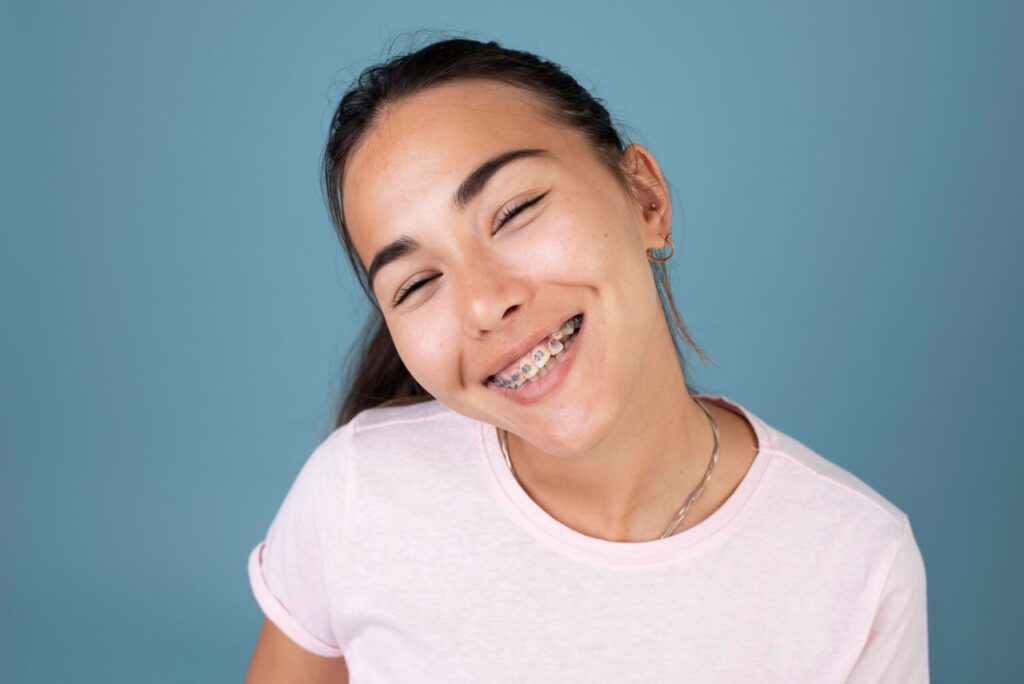 Consisting of brackets and wires, conventional metal braces still set the standard for orthodontic treatment. Today's brackets and wires are smaller, more comfortable, and better-looking than older models.
Ceramic LightForce braces use the same aligning methods as metal braces, but their ceramic brackets give a more discreet look. LightForce brackets are also made using 3D printers, enabling our orthodontists to customize the brackets to fit your teeth better and move them at a quicker pace.
Lingual braces use brackets and wires like conventional braces, but they aren't placed on the front of teeth—they are placed on the back of teeth, facing the tongue. This placement makes lingual braces the most discreet orthodontic option available.

For lingual brace patients, Beverly Hills Orthodontics offers InBrace, a form of lingual braces that uses an auto-adjusting archwire to straighten teeth. This wire reduces appointment frequency so patients only need to visit our office every 8-10 weeks rather than every 4-6 weeks.
See the chart below for a better understanding of how Invisalign and braces compare to one another:
Deciding Between Invisalign and Braces
Key Factors
Invisalign
Braces
Visibility
Virtually invisible
Highly visible
Removability
Removable
Fixed to teeth (non-removable)
Malocclusion Severity
Mild-to-severe (complicated cases require additional measures)
Mild-to-severe
Possible Discomfort
May cause jaw soreness but not abrasions
May cause jaw soreness or light abrasions to soft tissue in the mouth
Food Restrictions
No food restrictions
No crunchy, sticky, or chewy foods to prevent broken brackets
Oral Hygiene
Patients remove their aligners before brushing/flossing and can brush/floss as always
Patients must brush and floss around their brackets
Compliance Requirements
Patients must wear their aligners 20-22 hours every day, visit the orthodontist every 4-6 weeks, and maintain proper oral hygiene
Patients must visit the orthodontist every 4-6 weeks, maintain proper oral hygiene, and avoid certain foods
Further Improve Your Smile With BHO's Teeth Whitening Treatments
In addition to orthodontic care, BHO also offers teeth whitening services. To meet the needs of different patients, we offer three kinds of treatment: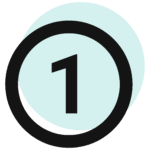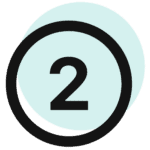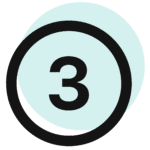 On-the-go whitening products
Zoom in-office bleaching delivers the best and quickest results. In just one Zoom appointment, we can brighten your smile by 5-10 shades. Meanwhile, over-the-counter whitening products may take weeks to produce minor improvements. This table compares Zoom and OTC products in greater detail:
How Zoom In-Office Whitening Compares to OTC Products
Key Factors
In-Office Zoom Teeth Whitening
Whitening Toothpaste
Whitening Strips
Whitening Rinses
Treatments*
1 appointment
14-56 uses (assumes 2x/day brushing)
~14 uses (assumes 1x/day application)
~90 rinses (assumes 1x/day rinsing)
Results
5-10 shades
1-2 shades
1-2 shades
1-2 shades
Time to Results
1-2 hours
1-4 weeks
~2 weeks
~3 months
Not only is Zoom quicker and more effective than OTC whitening, but the procedure is simple as well. Here's what to expect from a BHO Zoom in-office bleaching appointment:
BHO's In-Office Bleaching Process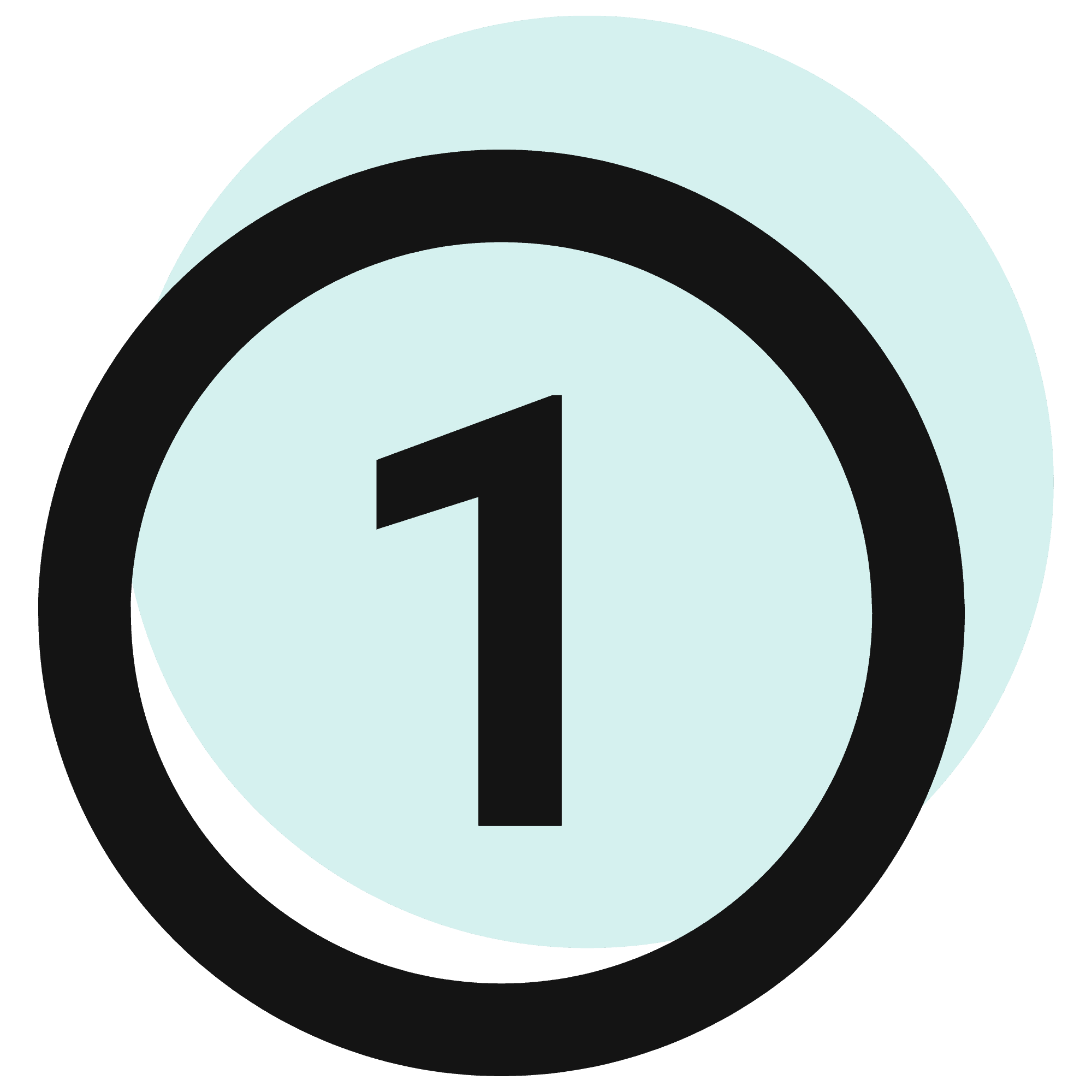 Your teeth are cleaned, plaque is removed.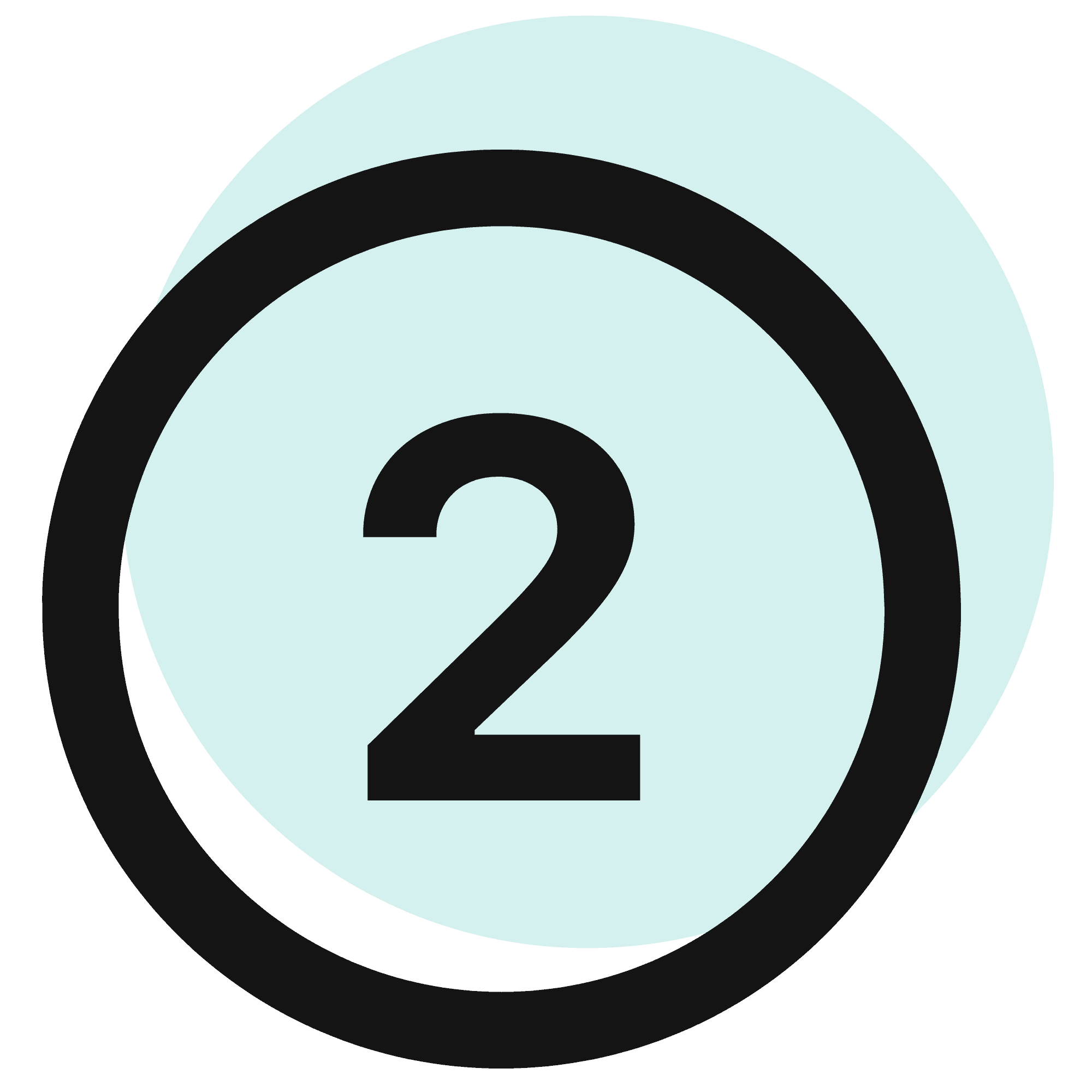 A professional-strength whitening gel is applied to your newly-cleaned teeth. This gel contains significantly more whitening agents than OTC products for better and faster results.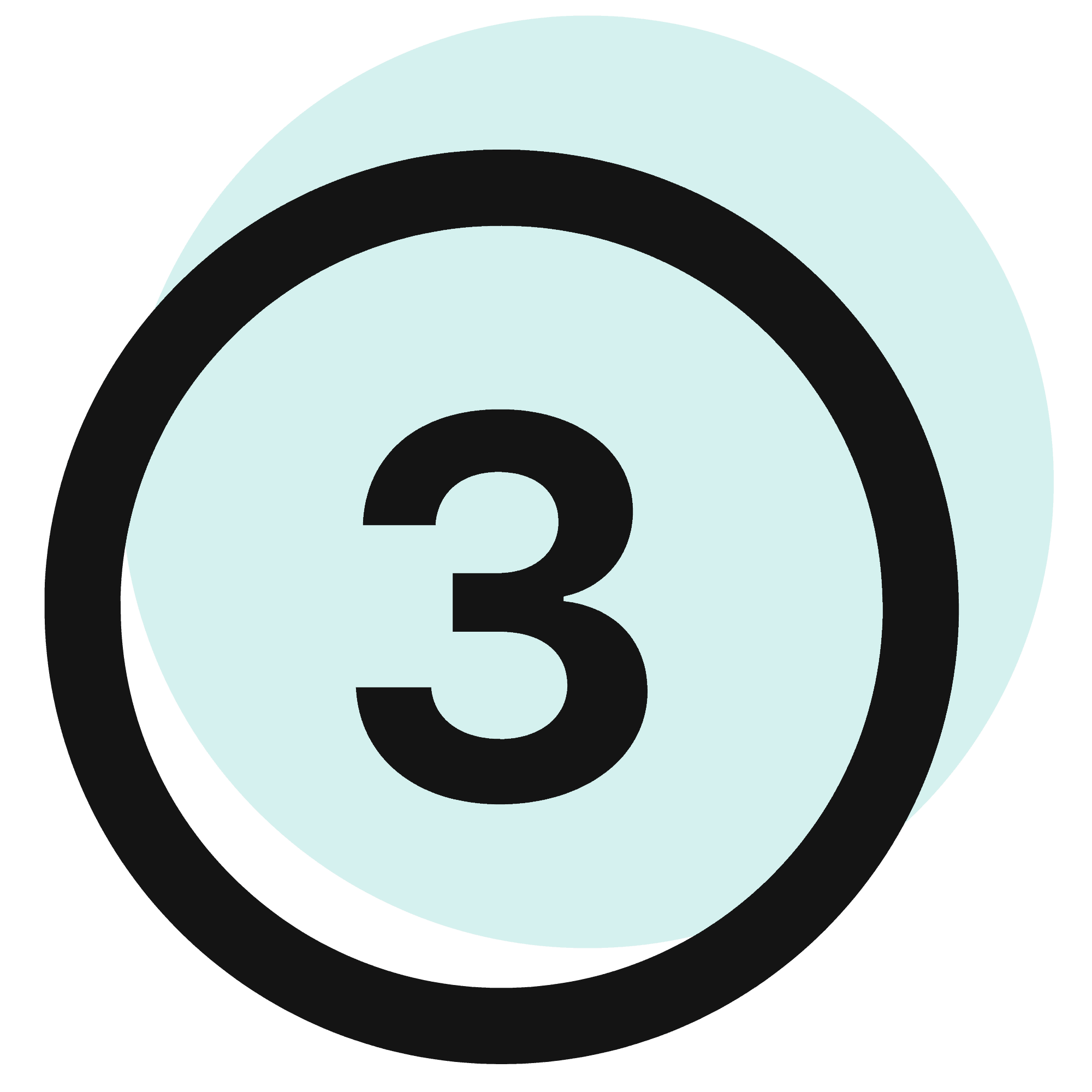 Once the gel is applied, a light activates its whitening agents.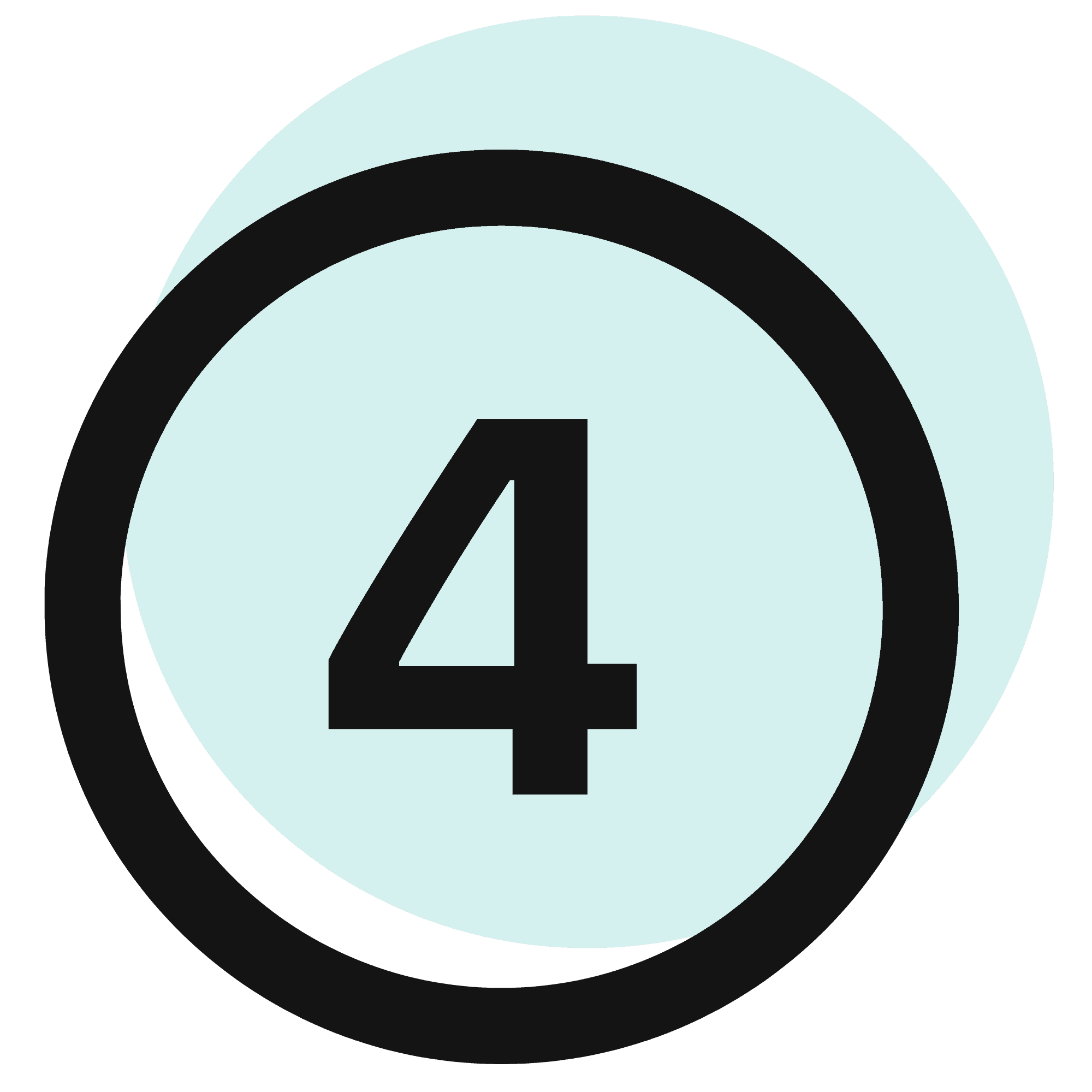 After 20 minutes, more gel is applied for another round of whitening.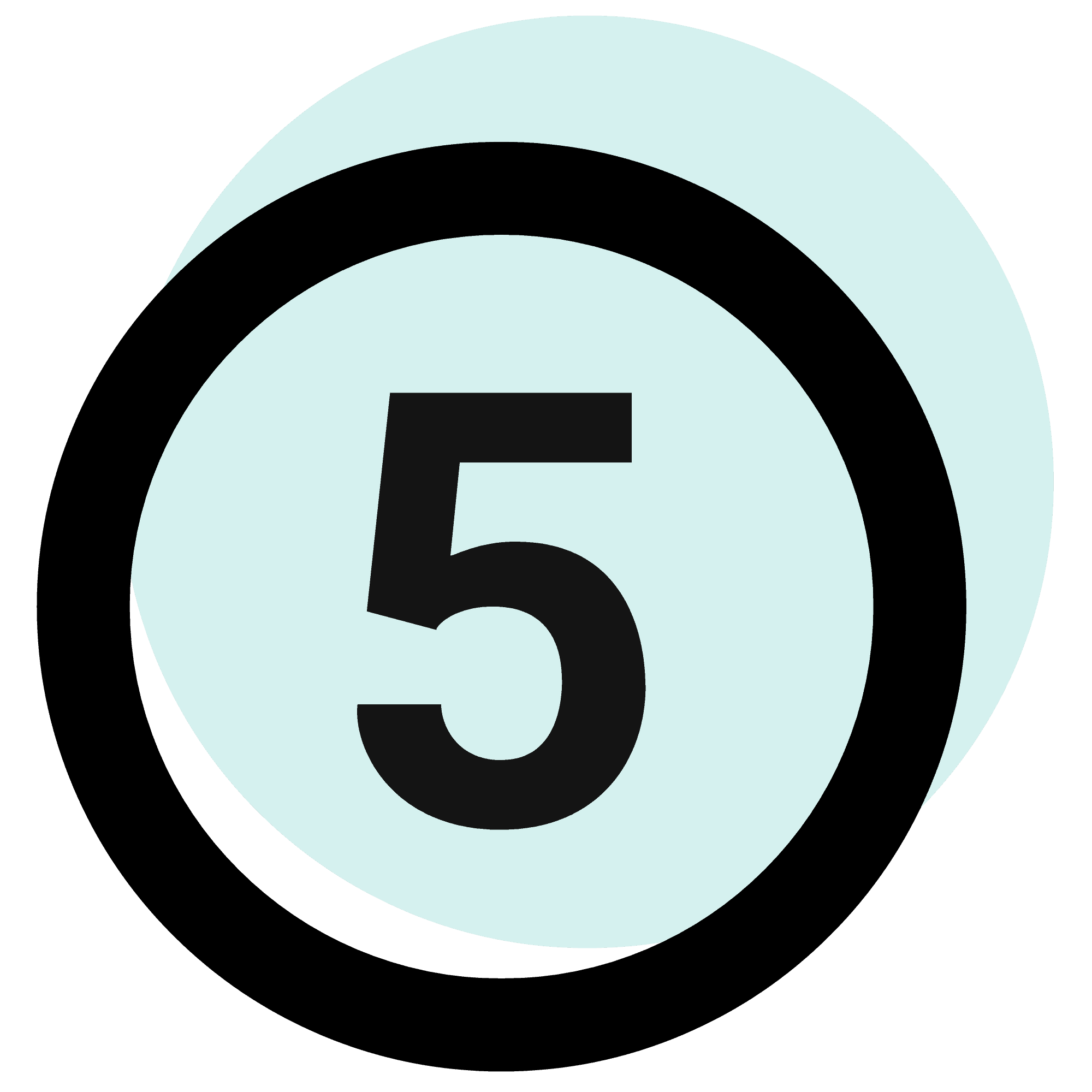 Following another 20 minutes of lighting, we apply more gel for a final round of whitening, after which you are ready to go home.
BHO also offers take-home whitening kits to patients that prefer to brighten their own smiles. Our kits come with simple instructions and all the tools you need to whiten your teeth by 1-8 shades.

Finally, we offer two on-the-go whitening products: the BHO teeth whitening Pen and BHO Cloud.
BHO's In-Office Bleaching Process
The BHO teeth whitening pen is small enough to store in your medicine cabinet, purse, or pocket.
The BHO Whitening Pen is trendy, chic and effective. You can place it on your counter, put it in your handbag or makeup bag, or even your pocket. Use this stick up to four times daily to brighten your smile.
To use the pen, follow these instructions:
Twist the bottom of the pen to dispense a small amount of whitening gel
Apply a small amount of the whitening gel on each tooth.
Keep your mouth open for 30 seconds after application. Do not eat, drink, or insert an Invisalign aligner/retainer for 15 minutes.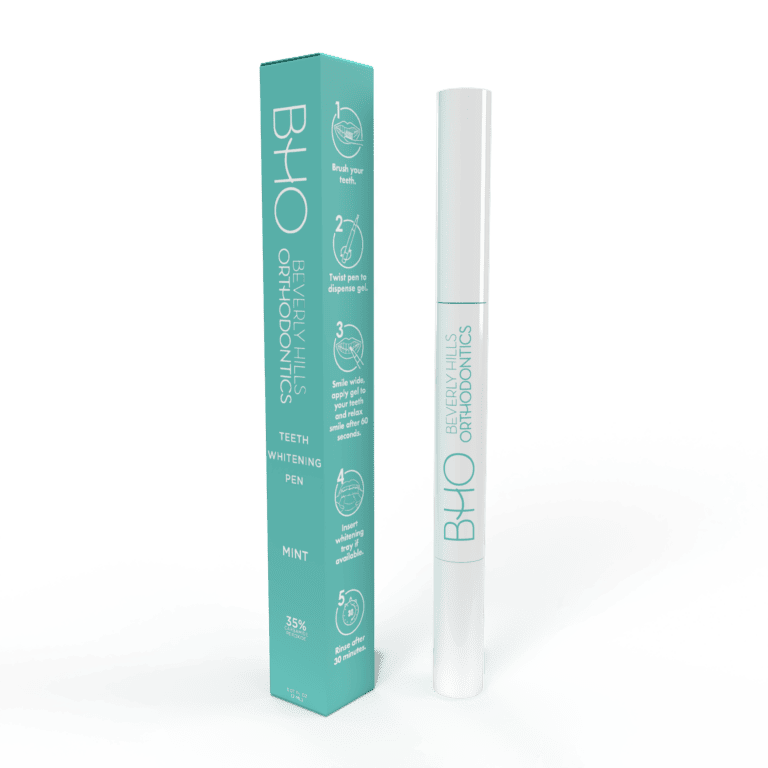 BHO Cloud is designed to clean Invisalign clear aligners AND brighten your teeth. 
To use this foam product, follow these instructions:
Remove your aligners.
Spread one full pump of BHO Cloud evenly across each aligner.
Place the aligners back into your mouth and spit out any excess foam (no rinsing necessary).
The BHO teeth whitening pen and BHO Cloud are both available online and at our four Los Angeles locations.
READY TO MEET THE BEST ORTHODONTIST IN BEVERLY HILLS?​
Contact BHO Today to Make an Appointment with Your Studio City Orthodontist
Beverly Hills Orthodontics has been providing Studio City residents with top-notch orthodontic care since 2008. Offering Invisalign, braces, and other patient-tailored treatments, Dr. Madan and the BHO team care for patients of all ages, from children as young as 5 to senior citizens.
If you're interested in orthodontic treatment for yourself or a loved one, BHO can help. Contact us today to request a consultation. 
Searching for a new Studio City orthodontist? Call or text us at (310) 785-0770 or visit our contact page to request a consultation.