Conveniently located throughout the Los Angeles area, everything in our offices has been meticulously designed around the ultimate patient experience. We can't wait to meet you!
| | |
| --- | --- |
| Monday | 8:00am – 6:00pm |
| Tuesday | 8:00am – 6:00pm |
| Wednesday | 8:00am – 6:00pm |
| Thursday | 8:00am – 6:00pm |
| Friday | 8:00am – 6:00pm |
| Saturday | 8:00am – 4:00pm |
Located in the San Fernando Valley 12 miles downtown from DTLA, Toluca Lake is a small and cozy nook of Los Angeles. Occupying a space between Century City, Studio City, and Hollywood, Toluca Lake provides residents with a "local neighborhood feel" in the often bustling Los Angeles area. Along with a stretch of restaurants, bars, and historic sights, Toluca Lake is also home to one of Beverly Hills Orthodontics' four locations.
For years, Dr. Monica Madan and the BHO team have provided Toluca Lake and the surrounding communities with top-notch orthodontic care. Conveniently situated on Riverside Drive and Lankershim Boulevard, Beverly Hills Orthodontics maintains VIP Diamond Plus Provider Status from Invisalign and offers a variety of orthodontic services to treat all alignment issues.
If you're looking for an orthodontist in Toluca Lake or any of its surrounding communities, here's how Dr. Madan and the BHO team can benefit your smile.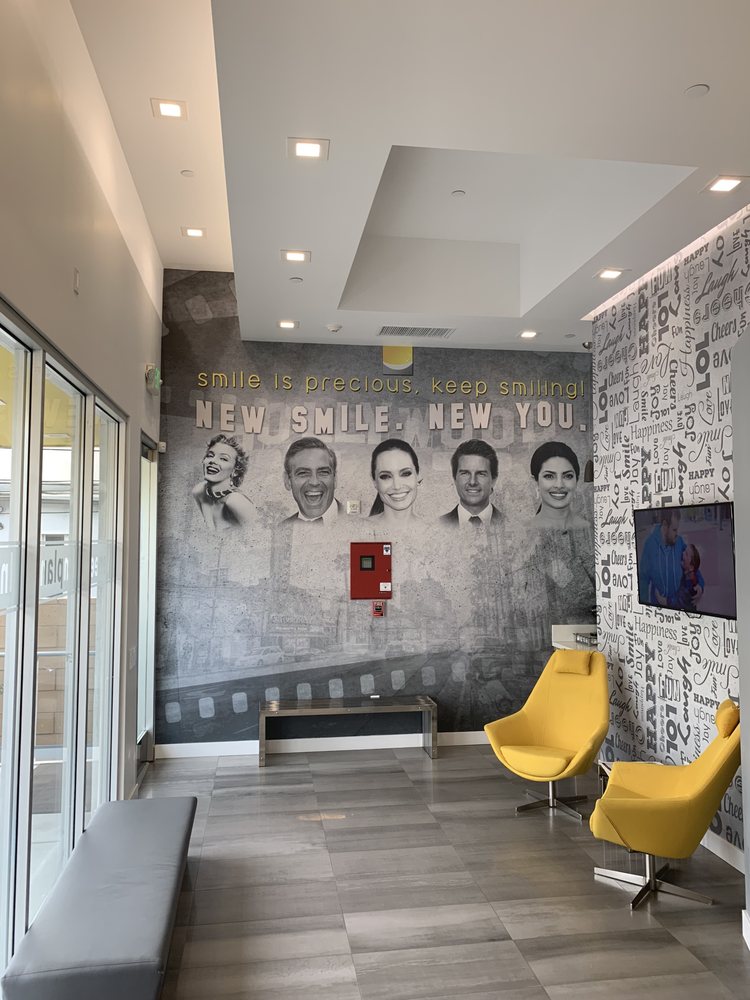 Top-Rated Toluca Lake Orthodontics Office
Dr. Madan is a truly unique orthodontist, combining her passion for orthodontics with an incredible amount of research-backed experience. She is a board-certified orthodontist in Toluca Lake, CA, and has spent considerable time in labs doing bio-research, helping shape how people today look at orthodontic treatments. Dr. Madan was even co-author of an orthodontic article featured in AJO-DO and continues to strive for excellence whenever possible, utilizing only the latest and most advanced treatment options available. Above all else, she hopes to continue to provide high-quality luxury experiences with her treatments but at reasonable prices so that every patient can feel comfortable receiving treatment.
Orthodontic Services We Offer
Braces
We provide traditional metal braces as well as clear or ceramic braces. Both braces use brackets and wires to gradually move the teeth into their desired position over time. The biggest difference between these two types is that metal braces are more visible, while clear or ceramic braces are less noticeable in the mouth.
InBrace
InBrace® is a revolutionary dental system that seeks to provide an easier, more comfortable way of straightening teeth. Placing a personalized orthodontic device behind the teeth uses advanced Gentleforce™ technology from shape memory alloys to move the teeth into place without any manual tightenings required. This makes getting your perfect smile even easier!
Invisalign
We are proud to be an Invisalign diamond provider, meaning our office has achieved this service's highest level of experience. Invisalign allows patients to get their desired results using custom-made aligners. These clear aligners are invisible when worn and can be taken out for eating meals or brushing your teeth.
Retainers
After completing orthodontic treatment, retainers are used to ensure your new smile stays in its correct position over time. Retainers come in fixed and removable varieties, depending on what works best for each patient's needs and lifestyle.
Zoom Teeth Whitening
We also offer industry-leading Zoom teeth whitening services so you can confidently show off your new smile! Zoom teeth whitening is done using a bleaching gel and can help remove years of staining from coffee, tea, smoking, etc. We offer both in-office and take-home Zoom teeth whitening treatment.
Accelerated Orthodontic Treatment
Generally speaking, most orthodontic treatments take 18-24 months to complete. Although treatment duration varies on a case-by-case basis, the vast majority of patients will have to undergo treatment for at least a year. That said, there are ways to obtain faster results.
Accelerated orthodontics is a growing treatment field that focuses on reducing orthodontic times via jawbone stimulation. Used in combination with either clear aligners or braces, accelerated orthodontic treatments allow orthodontic devices to more effectively move teeth to give patients faster results.
At Beverly Hills Orthodontics' Toluca Lake office, we offer two accelerated orthodontic options:
Minor Oral Surgery — Minimally invasive and performed under local anesthetic, minor accelerated orthodontic surgery can reduce overall treatment time by up to 40%.
Oral Device Treatment — User-operated oral devices offer another convenient way to quicken tooth realignment. Oral devices like OrthoPulse are designed to deliver low levels of near-infrared light to the patient's gum tissue and bone. The light exposure naturally stimulates cell metabolism and increases chemical energy, enabling teeth to move faster when pressure is applied by aligners or braces.
Patient-Tailored Treatments — Tooth alignment problems can make anyone feel self-conscious about their smile. Moreover, issues like crooked teeth, tooth gaps, and bite problems hurt more than just your look. People with misaligned teeth can be affected by a number of self-esteem and oral health issues, including:
Lower self-confidence
Higher chance of cavities
Compromised gum health
Risk of developing chronic jaw pain
At Beverly Hills Orthodontics, we want all of our patients to be as happy and healthy as possible. That's why we treat all misalignment issues—mild to severe—using the best in orthodontic technology. Whether you require single tooth alignment or intensive bite correction, your Toluca Lake orthodontists can make a comfortable, convenient treatment plan to fit your needs.
To learn if you qualify for accelerated orthodontics, request a virtual consultation online or contact our Toluca Lake office to arrange an in-person consultation.
Invisalign Provider In Toluca Lake, CA
If you are looking for a highly experienced and professional Invisalign provider in Toluca Lake, CA, look no further than Beverly Hills Orthodontics. We have become a true leader in providing Invisalign services on the West Coast. With over 280 successful cases each year, we are committed to helping individuals achieve the beautiful smile they desire. Our team of professionals strives to provide our patients with a comfortable and personalized experience every step of the way. We understand that getting orthodontic treatment can cause anxiety, so we ensure each patient feels informed and confident throughout the process. Contact us today to learn more about how our Invisalign expertise at Beverly Hills Orthodontics and request a free consultation!
Invisalign for Both Teens and Adults
As a VIP Diamond Plus ranked practice, Beverly Hills Orthodontics is recognized as one of the top Invisalign providers in the country. For years, BHO has been using Invisalign to treat even severe alignment problems in both teens and adults. However, this wasn't always possible.
Back in the early 2000s when Invisalign was first approved for public use, technology limitations restricted most patients from qualifying for treatment. Only adults with minor alignment issues were eligible. Now, thanks to technology advancements, Invisalign is a viable option for both younger teens and adults with even severe alignment problems.
Patients that opt for Invisalign treatment over conventional braces can experience the advantages of removable clear aligners. Benefits include:
The inconspicuous look of Invisalign
Easy oral care routine
Complete dietary freedom during treatment
The ability to remove aligners during physical activity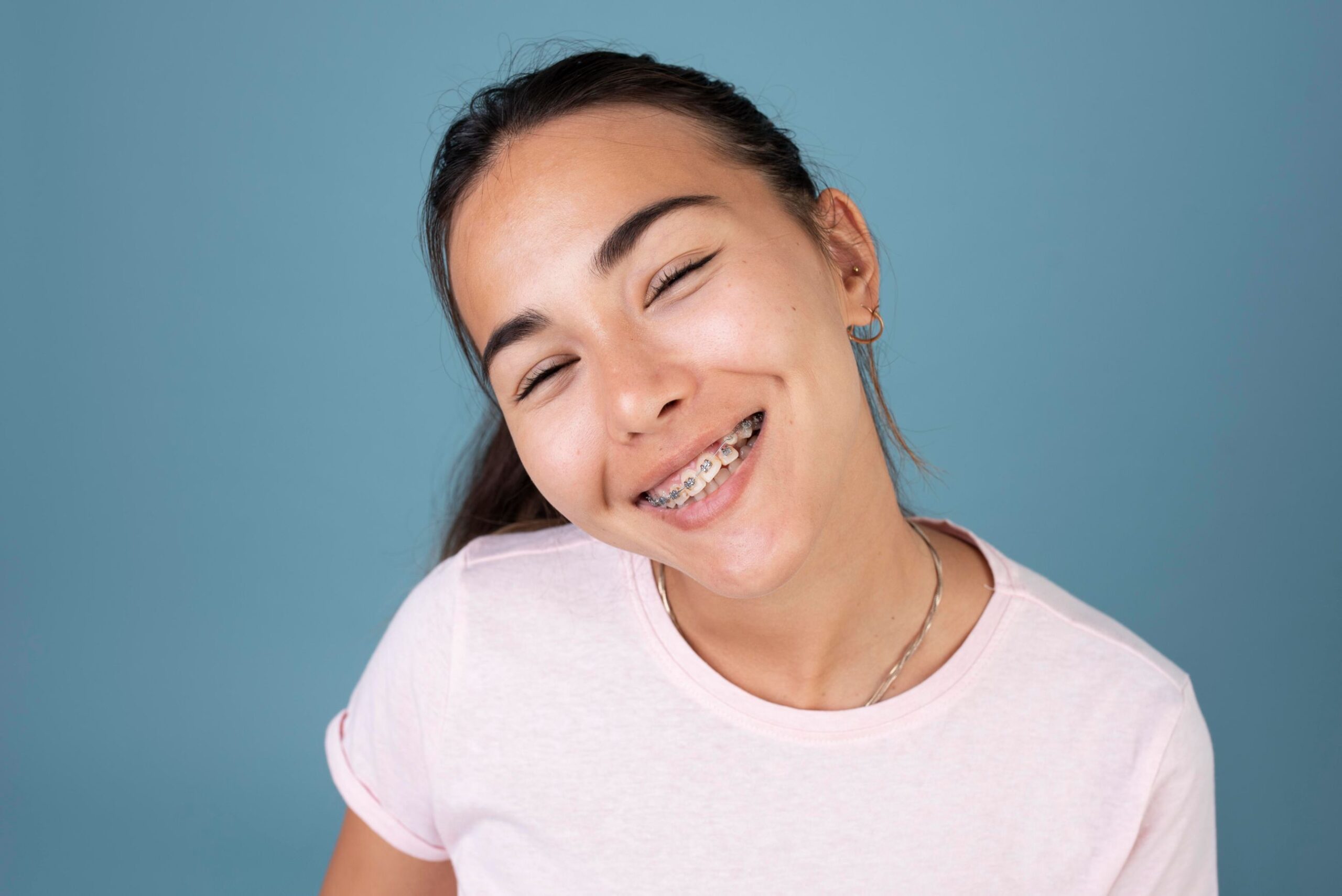 Braces In Toluca Lake, CA
Beverly Hills Orthodontics is the premier braces provider in Toluca Lake, CA. We offer a variety of orthodontic treatments, including traditional metal braces and clear or ceramic braces to help you achieve the perfect smile. Dr. Madan will work with you to find the best treatment option for your individual needs and lifestyle. We strive to provide a comfortable environment with the latest technology available to ensure our patients have an enjoyable experience while they receive their braces.
Types Of Braces We Provide
Our office strives to provide our patients with the most advanced and up-to-date options for orthodontic care. Our two types of braces are traditional metal braces and discreet clear braces, giving you a choice to choose which works best to meet your needs. Metal braces are a traditional orthodontic treatment method that is effective and highly affordable. On the other hand, clear braces blend in teeth much more easily than metal ones and are perfect if you're looking for a more subtle option.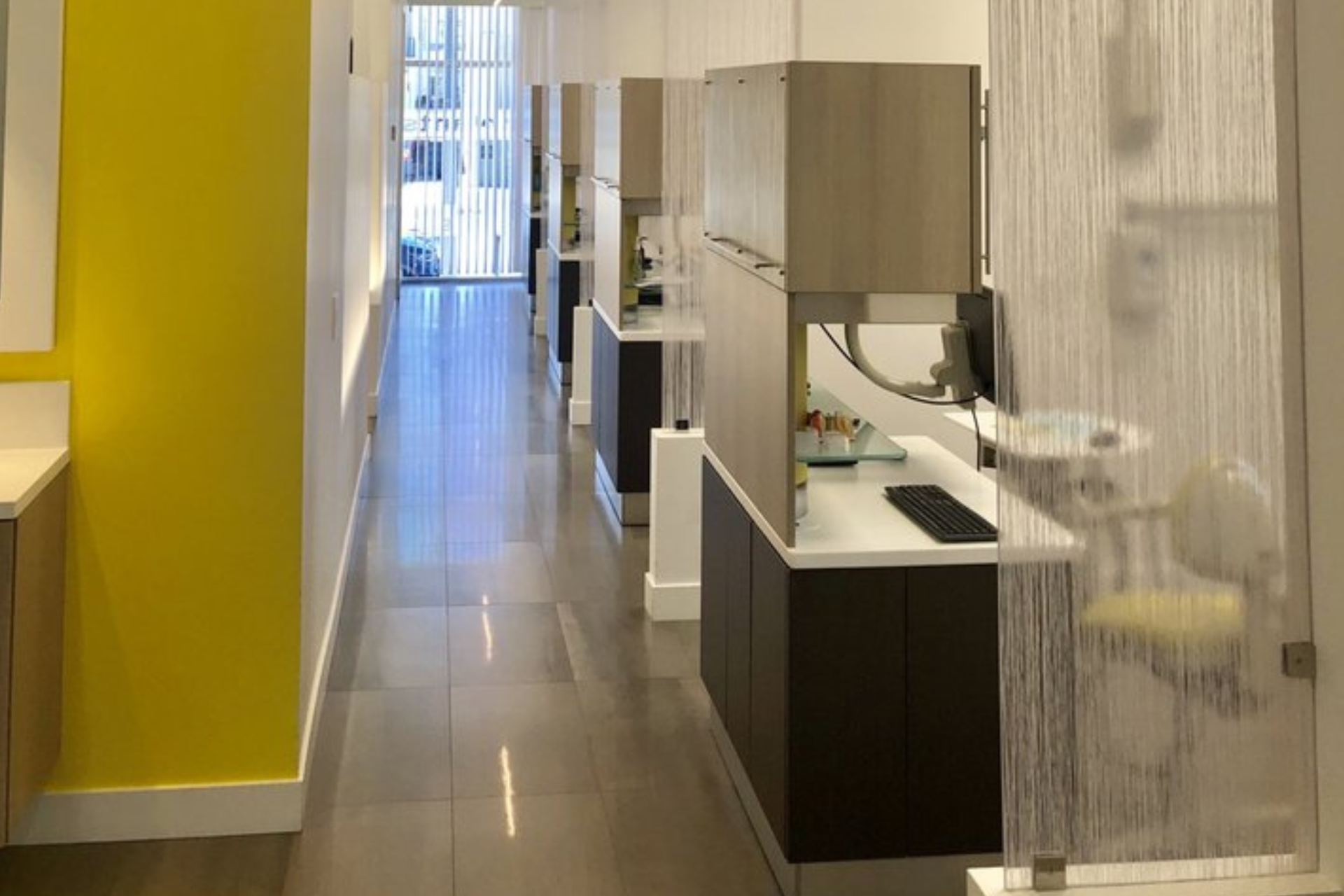 Visit Our Toluca Lake Office Today Or Schedule A Free Consultation
For the best orthodontic care on the west coast, visit Beverly Hills Orthodontics. Our leading orthodontist, Dr. Monica Madan, and her team of experts are dedicated to helping our patients achieve the perfect smile they desire. Our office is conveniently located in Toluca Lake, CA, and we offer free consultations so you can discuss with us which treatment option would work best for your individual needs. Contact us today to request your free consultation!
From treating mild gap issues to performing extensive bite correction, Beverly Hills Orthodontics is your Toluca Lake home for orthodontic treatment. Whatever your alignment issues may be, Dr. Madan and the BHO team can create a treatment plan that works around your schedule.
Connect with a top orthodontist in Toluca Lake today by calling or texting us at (310) 785-0770 or requesting a free consultation.
Head south on N Hollywood Way toward Airport Pass by Panda Express (on the right). You will go about 2.5 mi then turn right onto W Verdugo Ave and go about 0.5 mi. Continue onto Camarillo St for 0.3 mi. Turn left onto Ledge Ave and go 0.4 mi. Turn right onto Riverside Dr and the Destination will be on the right.
Zip Codes & Cities We Serve
Welcome To Beverly Hills Orthodontics In Toluca Lake, CA