Home to Sunset Junction and a vibrant social scene, Silver Lake, CA, is filled with boutique stores, gorgeous homes, and excellent dining options. Silver Lake's Downtown Los Angeles location also provides residents quick access to LA's most popular spots—including Beverly Hills Orthodontics' DTLA office. 
Led by Dr. Monica Madan, Beverly Hills Orthodontics uses Invisalign, braces, and innovative digital tools to create comprehensive care plans that honor individual preferences and schedule availability. We care for patients of all ages and are located less than 5 miles from Silver Lake at 740 S Olive St #105, Los Angeles, CA 90014. 
If you are searching for a new Silver Lake orthodontist, here's how Dr. Madan can benefit your smile!
BHO's Dr. Madan is the Best Silver Lake Orthodontist for Invisalign
Beverly Hills Orthodontics is a VIP Diamond+ Invisalign practice. 
Every year, Invisalign ranks its providers based on annual case numbers and historical success rates. The lowest performing practices receive "Bronze" status, while the highest performing practices receive "Diamond" status. Invisalign rewards practices that exceed expectations with "Diamond+" status and designates practices with particularly impressive case numbers as "VIPs" (Valued Invisalign Providers).
In other words, VIP Diamond+ practices like BHO provide the best Invisalign services possible!
BHO's Invisalign services extend to patients of all ages, including children, teenagers, adults, and seniors. Not only do we provide all-age care, but we also use Invisalign to treat moderate-to-severe alignment issues—an option that many other orthodontists are unable to offer. 
Dr. Madan corrects severe misalignments and complex issues by combining Invisalign with additional procedures or appliances. Depending on patient age and case details, we may combine clear aligner treatment with one of the following measures:
Headgear (for child cases)

Palatal expanders (for child/teen cases)

Elastics
Tooth polishing

Extraction

Jaw surgery
A Virtually Invisible Treatment Option:

Invisalign clear aligners are completely transparent, allowing you to straighten your teeth without altering your appearance
No Dietary Restrictions:

Invisalign does not require any changes to your regular diet. Just remove your aligners before every meal and you are free to eat whatever you want!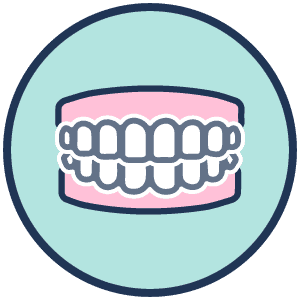 As a VIP Diamond+ practice, we love Invisalign. We also know that it isn't perfect for everyone. 
Although clear aligners are inconspicuous and eliminate dietary restrictions, patients must wear them 20-22 hours every day for proper results. If you can't meet this goal, you will experience treatment delays, tooth regression, and other complications. 
Braces are a simpler alternative for those who would rather not worry about clear aligner compliance goals. With braces, you follow three easy instructions:


Brush and floss every day

Visit your Silver Lank orthodontist every 4-6 weeks for a wire tightening checkup
By following these simple guidelines, you can have a flawless smile in no time!
Beverly Hills Orthodontics offers three types of braces:
Conventional Metal Braces:

Consisting of brackets and wires, conventional metal braces still set the standard for orthodontic treatment. Today's brackets and wires are smaller, more comfortable, and better-looking than older models.
Ceramic LightForce Braces:

Ceramic LightForce braces use the same aligning methods as metal braces, but their ceramic brackets give a more discreet look. LightForce brackets are also made using 3D printers, enabling our orthodontists to customize the brackets to fit your teeth better and move them at a quicker pace.
InBrace (Lingual Braces):

Lingual braces use brackets and wires like conventional braces, but they aren't placed on the front of teeth—they are placed on the back of teeth, facing the tongue. This placement makes lingual braces the most discreet orthodontic option available. 


For lingual brace patients, Beverly Hills Orthodontics offers InBrace, a form of lingual braces that uses an auto-adjusting archwire to straighten teeth. This wire reduces appointment frequency so patients only need to visit our office every 8-10 weeks rather than every 4-6 weeks.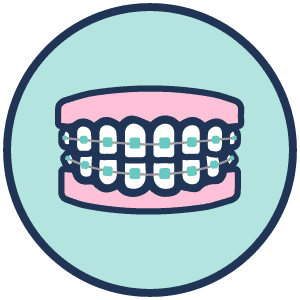 Choose BHO's Dr. Monica Madan as Your Silver Lake Orthodontist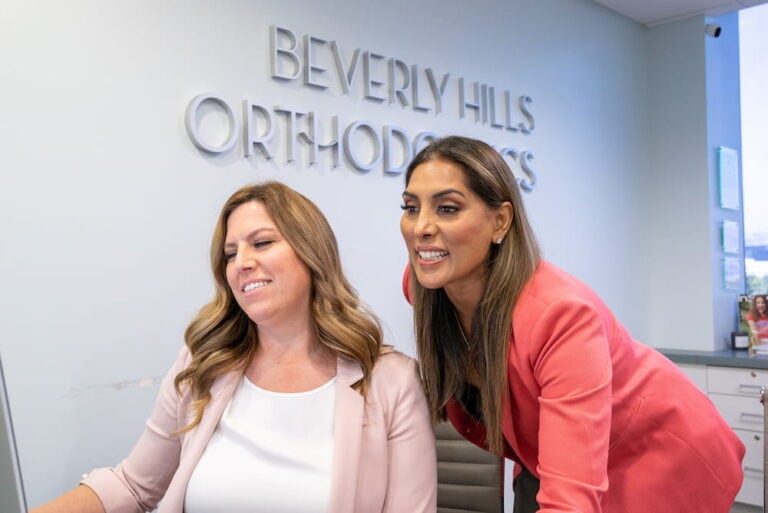 Beverly Hills Orthodontics has provided Silver Lake residents with outstanding care since 2008. Today, we are a VIP Diamond+ Invisalign practice that proudly treats patients of all ages with braces, Invisalign, and other orthodontic appliances. Call our DTLA office today to discuss which treatment is right for you.
Searching for a new Silver Lake orthodontist? Call or text us at (310) 785-0770 or visit our contact page to book an appointment with Dr. Madan.