Home to Dodger Stadium, beautiful outdoor spaces, and thriving small businesses, Echo Park is a tight-knit community in LA's east central region. Bordered by Downtown Los Angeles, Silver Lake, and Chinatown, Echo Park is close to many popular locations, including Beverly Hills Orthodontics' DTLA office. 
Located at 740 S. Olive St., Unit 105, Los Angeles, CA 90014, our DTLA office has provided excellent orthodontic care to Echo Park residents for over a decade. Recognized as one of the top Invisalign providers in the country, Beverly Hills Orthodontics (BHO) is a patient-centered practice that treats patients of all ages, including children, teens, adults, and seniors.
If you're looking for the best orthodontist in Echo Park, here's how Dr. Monica Madan can benefit your smile:
BHO's Dr. Monica Madan is the Best Orthodontist in Echo Park
Dr. Monica Madan founded Beverly Hills Orthodontics in 2008 after completing the University of Washington's specialized orthodontic residency program. Also a graduate of Brown University and the USC School of Dentistry, Dr. Madan is an Invisalign expert who customizes her care plans to meet each patient's unique needs and preferences. 
Using the latest tools and treatment methods, Dr. Madan treats mild-to-severe alignment issues facing all age groups. Due to her excellent work, Dr. Madan has been featured in numerous publications, including Forbes, Allure, LA Confidential, and Marie Claire. 
Dr. Madan serves Echo Park from BHO's DTLA office. Located just 3 miles from Echo Park, residents can easily access our DTLA office at all times—including the busiest hours of the day.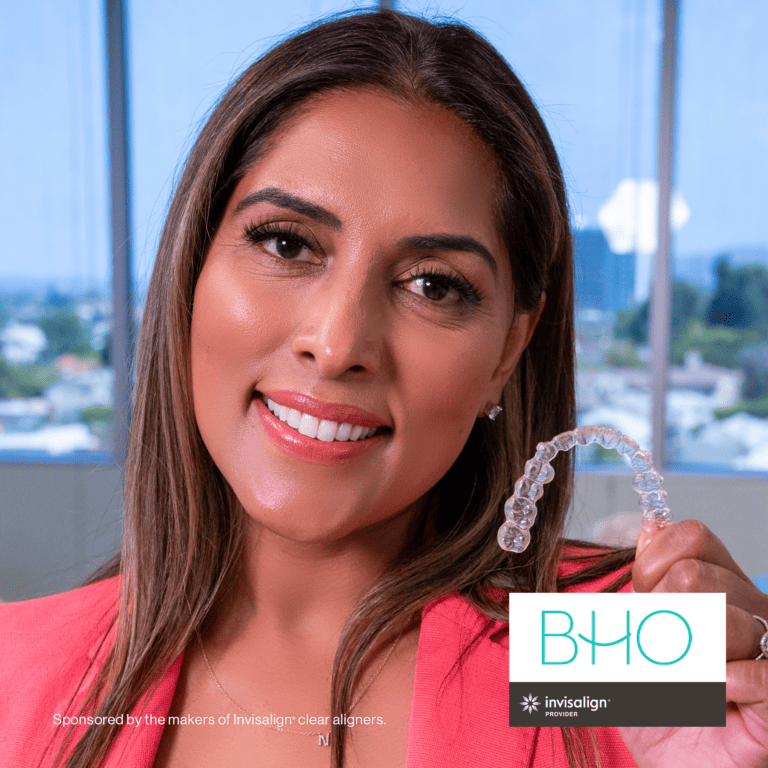 BHO Offers Invisalign and Braces to Patients of All Ages
How BHO Does Invisalign
While many providers only use Invisalign to correct mild-to-moderate problems facing adult patients, Beverly Hills Orthodontics does not have these restrictions. Dr. Madan and the BHO team offer Invisalign to patients of all ages—including those with complex alignment problems.
We treat complex cases by combining Invisalign with additional measures. Depending on which issues you are dealing with, these measures may include:
Elastics
Jaw surgery
Additional appliances
Tooth polishing
We can discuss which of these options is right for you during your initial consultation.
Invisalign officially recognizes Beverly Hills Orthodontics as one of the top clear aligner practices in the country. Every year, Invisalign ranks providers based on their case numbers and historical success rates. BHO annually receives Invisalign's highest ranking, VIP Diamond+, a title that proves we deliver outstanding care. 
Many of our patients choose Invisalign over braces for the following reasons:

Invisalign aligners are transparent and discreet

Treatment is free of dietary restrictions

Clear aligners do not affect your brushing and flossing routine
Of course, Invisalign isn't ideal for everyone—especially those who do not want to worry about keeping track of aligners or reaching daily compliance goals. 
Invisalign patients must wear their aligners for 20-22 hours a day for proper results. Patients that lose their aligners or can't reach their daily goals often experience:
Treatment delays

Ill-fitting clear aligners
Unintended tooth movement

Tooth recession
For these reasons, some patients prefer the simplicity of braces. With braces, you just avoid certain foods, brush and floss daily, and visit the best orthodontist in Echo Park every 4-6 weeks for a wire tightening checkup. Following these instructions, you can have a perfectly straight smile in 6-24 months.
Beverly Hills Orthodontics offers three types of braces:
Conventional Metal Braces:

Consisting of brackets and wires, conventional metal braces still set the standard for orthodontic treatment. Today's brackets and wires are smaller, more comfortable, and better-looking than older models.
Ceramic LightForce Braces:

Ceramic LightForce braces use the same aligning methods as metal braces, but their ceramic brackets give a more discreet look. LightForce brackets are also made using 3D printers, enabling our orthodontists to customize the brackets to fit your teeth better and move them at a quicker pace.
InBrace (Lingual Braces):

Lingual braces use brackets and wires like conventional braces, but they aren't placed on the front of teeth—they are placed on the back of teeth, facing the tongue. This placement makes lingual braces the most discreet orthodontic option available. 
For lingual brace patients, Beverly Hills Orthodontics offers InBrace, a form of lingual braces that uses an auto-adjusting archwire to straighten teeth. This wire reduces appointment frequency so that patients only need to visit our office every 8-10 weeks rather than every 4-6 weeks.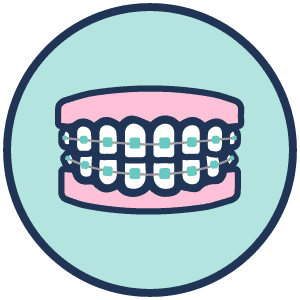 See the chart below for more information on how Invisalign and braces compare to one another:
Deciding Between Invisalign and Braces
Key Factors
Invisalign
Braces
Visibility
Virtually invisible
Highly visible
Removability
Removable
Fixed to teeth (non-removable)
Malocclusion Severity
Mild-to-severe (complicated cases require additional measures)
Mild-to-severe
Possible Discomfort
May cause jaw soreness but not abrasions
May cause jaw soreness or light abrasions to soft tissue in the mouth
Food Restrictions
No food restrictions
No crunchy, sticky, or chewy foods to prevent broken brackets
Oral Hygiene
Patients remove their aligners before brushing/flossing and can brush/floss as always
Patients must brush and floss around their brackets
Compliance Requirements
Patients must wear their aligners 20-22 hours every day, visit the orthodontist every 4-6 weeks, and maintain proper oral hygiene
Patients must visit the orthodontist every 4-6 weeks, maintain proper oral hygiene, and avoid certain foods
Schedule a Consultation with the Best Orthodontist in Echo Park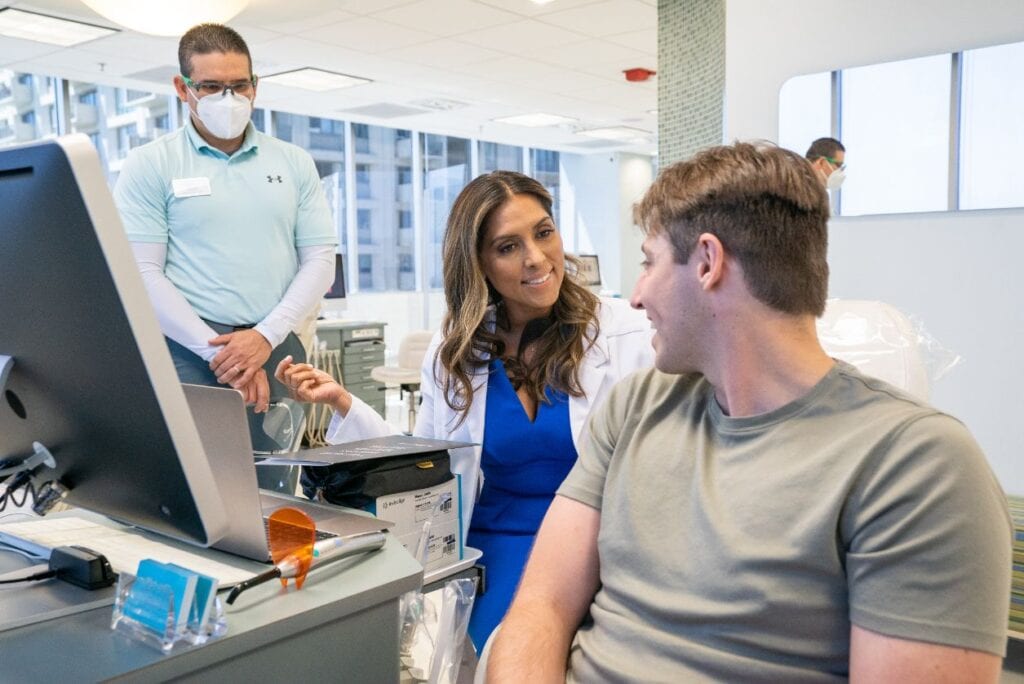 Beverly Hills Orthodontics is your home for patient-centered orthodontic care. Offering treatment to children, teens, adults, and seniors, BHO uses state-of-the-art tools to create comprehensive care plans that honor individual needs, preferences, and schedule availability. Contact our DTLA  office today to discuss your treatment goals. 
Ready to meet the best orthodontist in Echo Park? Call or text us at 310-785-0770 or visit our contact page to book an appointment.