Known for its diverse population, vibrant nightlife, thriving art scene, and upscale shopping locations, West Hollywood is one of the most iconic cities in Los Angeles County. Between the beautiful people and sights, just being a part of the West Hollywood community makes you want to look and feel your best. 
Of course, it can be difficult to feel confident in your appearance when you're struggling with crooked teeth, a misaligned bite, or a stained smile. That's why Beverly Hills Orthodontics (BHO) provides a range of orthodontic and cosmetic treatments to West Hollywood residents from our Century City office. 
If you're searching for a new orthodontist in West Hollywood, keep reading to learn how BHO can benefit your smile.
Beverly Hills Orthodontics:
Top 1% Invisalign Provider
Beverly Hills Orthodontics is officially recognized as one of the top Invisalign providers in the country, according to Invisalign's ranking system. Invisalign ranks all providers using a multi-tier system. BHO holds the highest possible ranking—VIP Diamond Plus—due to our high patient volume and consistent success. 
Since BHO first opened its doors in 2008, we have used Invisalign to treat mild-to-severe alignment issues affecting patients of all ages. While many practices only use Invisalign to treat mild and moderate problems in adult patients, BHO uses innovative measures to correct severe alignment issues in children, teens, adults, and seniors. 
To treat complex cases, our lead orthodontist and founder, Dr. Monica Madan, combines Invisalign with additional measures like tooth polishing, extraction, elastics, and jaw surgery. As part of our patient-centered treatment philosophy, we discuss all available care options with our patients to develop a plan that honors individual preferences and schedule availability. 
Patients that choose Invisalign benefit from:
A Virtually Invisible Treatment Option:
Invisalign clear aligners are completely transparent, allowing you to straighten your teeth without altering your appearance
No Dietary Restrictions:
Invisalign does not require any changes to your regular diet. Just remove your aligners before every meal and you are free to eat whatever you want!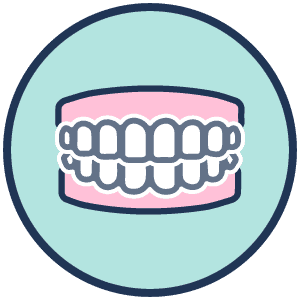 As long as you wear your aligners for 20-22 hours every day, you can have a perfect smile in 6-24 months.
Braces for Patients of Every Age
Even though we love Invisalign, we recognize that clear aligner treatment isn't for everyone. 
While Invisalign is discreet and doesn't impose any dietary restrictions, patients must wear their aligners for 20-22 hours a day, every day, in order to keep treatment on track. Failure to comply with this goal can cause treatment delays, prevent aligners from working properly, and lead teeth to revert back to their original positions. 
Braces do not require this level of personal responsibility. Instead, patients with braces simply need to avoid certain foods, practice good oral hygiene, and visit their orthodontist in West Hollywood every month or so for a checkup and archwire tightening. By following these simple steps, braces patients obtain a perfect smile in around 6 to 24 months.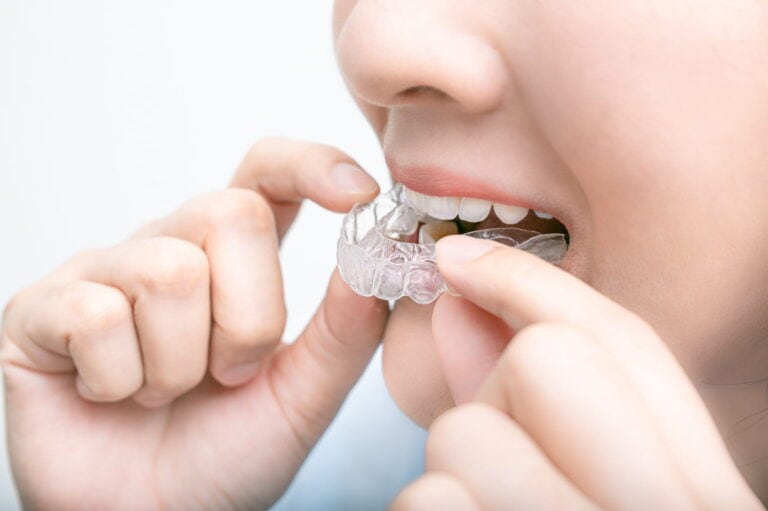 Beverly Hills Orthodontics offers three types of braces:
Conventional Metal Braces:

Consisting of brackets and wires, conventional metal braces still set the standard for orthodontic treatment. Today's brackets and wires are smaller, more comfortable, and better-looking than older models.
Ceramic LightForce Braces:

Ceramic LightForce braces use the same aligning methods as metal braces but their ceramic brackets give a more discreet look. LightForce brackets are also made using 3D printers, enabling our orthodontists to customize the brackets to better fit your teeth and move them at a quicker pace.
InBrace (Lingual Braces):

Lingual braces use brackets and wires like conventional braces, but they aren't placed on the front of teeth—they are placed on the back of teeth, facing the tongue. This placement makes lingual braces the most discreet orthodontic option available.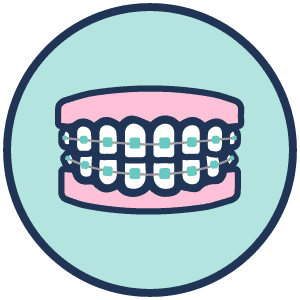 For lingual brace patients, Beverly Hills Orthodontics offers InBrace, a form of lingual braces that uses an auto-adjusting archwire to straighten teeth. This wire reduces appointment frequency so that patients only need to visit our office every 8-10 weeks rather than every 4-6 weeks.
The Best Orthodontist in West Hollywood Is at Beverly Hills Orthodontics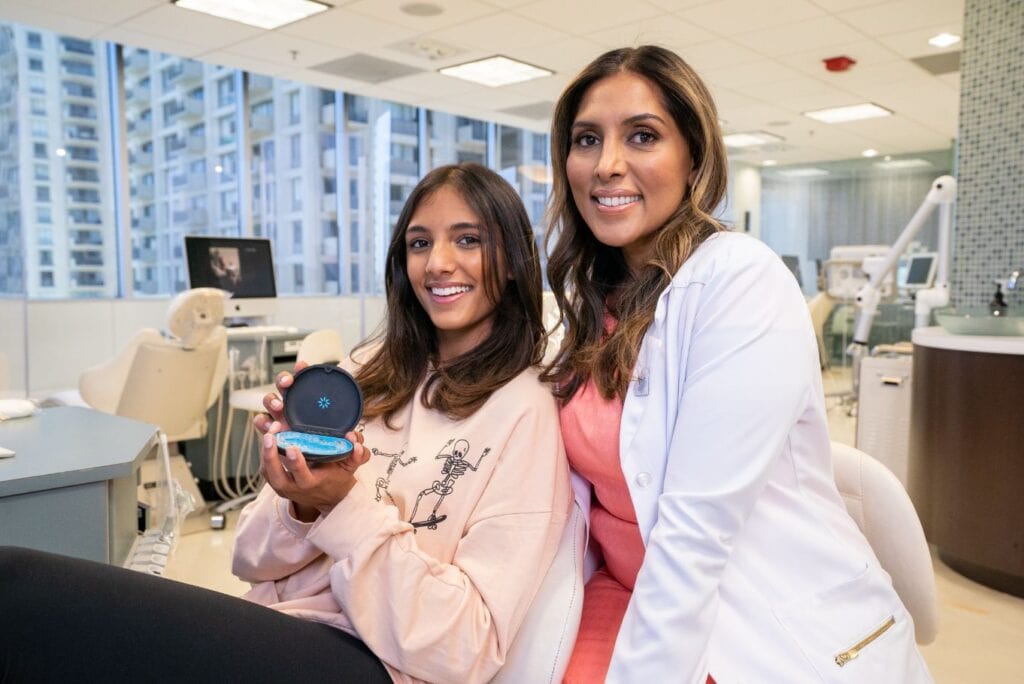 Since 2008, Beverly Hills Orthodontics has provided top-notch care to residents across Los Angeles—including West Hollywood. Our Century City office is located less than 5 miles from West Hollywood, making it a convenient stop for anyone seeking orthodontic treatment or oral beauty care. 
A VIP Diamond+ Invisalign provider, Beverly Hills Orthodontics is recognized as one of the best Invisalign practices in the country. Unlike other orthodontists, we do not deny Invisalign to anyone based on age or misalignment complexity. Thanks to the knowledge and experience of our founder, Dr. Monica Madan, we use Invisalign to correct mild-to-severe issues in kids, teens, adults, and seniors. If Invisalign isn't right for you, we also offer numerous braces options, including conventional metal, LightForce, and InBrace models. 
Contact us today to discuss your treatment options. 
Want to meet with the best orthodontists in West Hollywood? Call or text us at 310-785-0770 or visit our contact page to book an appointment.