Maintaining oral health isn't just a routine; it's an essential component of everyday life. In addition to caring for your teeth and gums, proper oral hygiene is fundamental to overall well-being. Strong teeth and healthy gums offer clear health benefits, but let's not overlook the power of a dazzling smile. It exudes self-confidence and sets you apart from the crowd. 
In this age of heightened awareness about the significance of oral aesthetics, the quest for products that enhance our smiles and bolster our self-assurance becomes all the more compelling. As we look for the best new "special sauce" to add to our arsenal of self-care essentials, quality oral care items take center stage, empowering us to showcase our confidence through our beaming smiles.
Beverly Hills Orthodontics has been a staple for Los Angeles residents interested in improving their smiles since 2008, and we're here to let you know about some of the best oral beauty products out there.
Our favorite oral beauty products
The Best Oral Beauty Products You Need to Know About
If you're looking for the best oral beauty products, look no further. We've compiled a few products and brands that we think would be an excellent addition to your daily oral care routine. 
1. BHO Cloud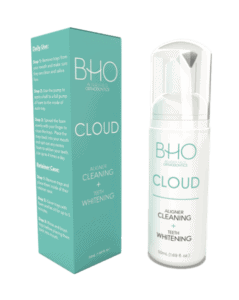 In the pursuit of achieving the smile of their dreams, many people turn to Invisalign aligners. However, one challenge some users face is keeping the aligners sparkling clean. Thankfully, BHO has created Cloud, a teeth whitening and aligner foam cleaning combo. 
This solution contains hydrogen peroxide, which works together with other cleaning agents to not only brighten your smile while you use Invisalign and keep your breath fresh but also remove discolorations and restore clarity to your Invisalign aligners so they can continue being, well, invisible!
Best of all, it's available in small, potent containers that are easy to store or to keep on the go.  
2. BHO Whitening Pen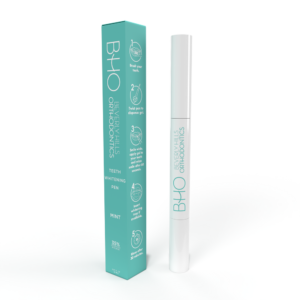 Everybody wants a bright white smile. While there are many possible ways to whiten your teeth, many can be inconvenient.BHO provides teeth whitening pens that offer powerful results in a convenient and easy-to-use package.
This whitening formula is gentle and allows up to 4 daily applications, which enables you to quickly and easily brighten your smile on the go while the minty flavor helps freshen your breath. Simply paint on your teeth and go!
In-office bleaching is still the gold standard in the world of teeth whitening. During these treatments, dental professionals carefully apply powerful whitening gels to patients' teeth in order to dramatically improve the brightness level. Although at-home treatments are not as effective, they are safe, easy to use, and extremely convenient.

3. Invisalign Chewies
Invisalign Chewies, also known as aligner chewies or chew trays, are small plastic or foam cylinders that are used in tandem with clear aligners like Invisalign. By chewing on them, the aligner is able to fit more snuggly with the teeth which is a great and easy way to increase the effectiveness of Invisalign! 
All you have to do is gently bite down on them for a few minutes four to five times a day, focusing on the areas where you feel pressure or gaps. We carry this in-house at all of our BHO locations!
4. Aligner Removal Tools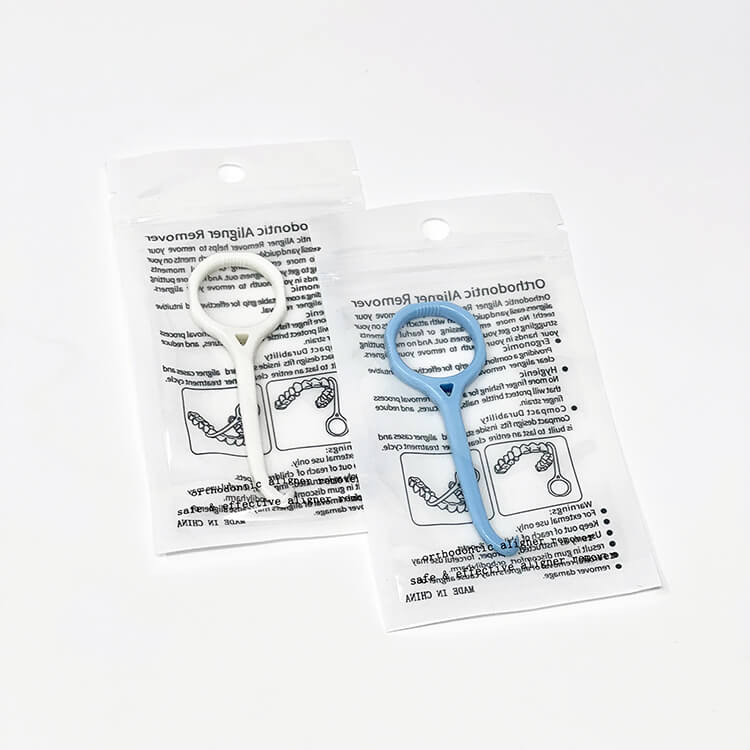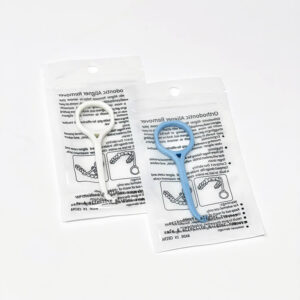 One of the standout advantages of clear aligners, such as Invisalign, lies in their flexibility – they can be taken out whenever necessary, making them a more user-friendly option for correcting your dental alignment compared to traditional braces. Nevertheless, the effectiveness of aligners can sometimes be a double-edged sword, as their snug fit can pose a challenge when it comes to removal!
Aligner removal tools are able to hook or pry aligners off for even easier removal without the risk of damaging your retainer. For your convenience, we carry these at all of our BHO locations!

5. Cocofloss
Flossing often finds itself in the shadows of oral care, despite its crucial role in maintaining dental health. Cocofloss redefines flossing by offering a unique solution that tackles common flossing hurdles.
With strong, flexible fibers designed to reach tight spaces comfortably, Cocofloss guarantees a hassle-free experience. Infused with coconut oil and essential oils, and available in mouthwatering flavors like strawberry and dark chocolate, Cocofloss turns flossing into an enjoyable ritual while maintaining effectiveness.
4. Lebon Toothpaste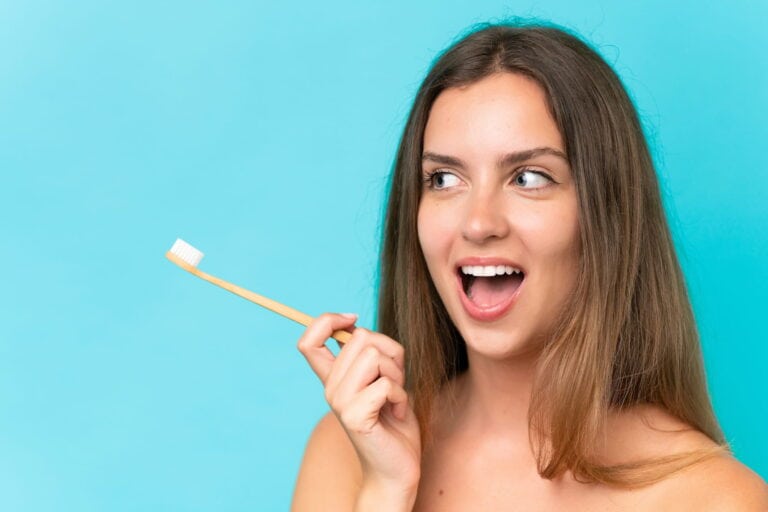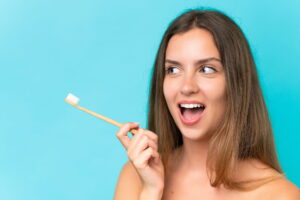 The founders of Lebon created toothpaste that retains the advantages of classic toothpaste but with a flavor twist.
Lebon toothpaste comes in a variety of flavors– including mango, yuzu, and pineapple. Formulated with natural, organic ingredients, this toothpaste takes care of both your palate and well-being. They focus on clean ingredients and a refreshing experience. 
5. pH-Balanced Mouth Rinses
Mouth rinses are a great addition to any oral routine, but some fall short by neglecting the mouth's pH balance which is crucial for overall oral health. Maintaining pH above 5.6 is important to prevent cavities.
pH-balanced mouth rinses not only take oral pH into account but also help to balance and maintain the optimal pH range in the mouth which helps prevent enamel erosion and bacterial growth. One of our favorites is CariFree Rinse.
6. Ultrasonic Aligner Cleaners
Dealing with the upkeep of clean aligners can be a real hassle. No one wants to wear a tray that's anything less than spotless, but the constant cleaning routine can become quite an inconvenience.
The Invisalign Ultrasonic Cleaning Station brings reliable and efficient cleaning in a user-friendly package. In just five minutes, it eliminates as much as 99.9% of harmful germs and odor-causing bacteria from your aligners, guaranteeing their cleanliness and readiness for use. Say goodbye to the frustration of keeping your aligners clean—with this technology, the process becomes seamless and worry-free.
7. Xylitol Gum
Just about everyone likes to chew gum. But did you know that there are certain kinds of gum that not only offer refreshment but also positively influence oral health? Gum sweetened with xylitol gum reduces acid production, which is a major contributor to tooth decay. 
Xylitol is a sugar alcohol that cannot be metabolized by oral bacteria which means that xylitol creates an oral environment in which acid-producing bacteria are less active which could mean less cavities. Brands like Spry offer delicious, long-lasting flavors that keep your breath fresh and your mouth healthy and beautiful.
Beverly Hills Orthodontics Can Help Elevate Your Oral Beauty and Health
The products we listed are some of the best oral beauty products, yet achieving a perfect smile might require more than one product alone. 
Since 2008, Beverly Hills Orthodontics has been providing holistic solutions for various alignment issues in the greater Los Angeles area. We craft customized treatment plans to fit your unique needs.
Call one of our offices in Beverly Hills, Studio City, Alhambra, or Downtown LA to schedule a consultation with a Smile Specialist today.
NOTE: All blog content is intended to supplement—NOT REPLACE—the expertise of a healthcare professional and should not be construed in any way as medical advice. Consult a professional orthodontist directly, like the ones at BHO, to assess your individual needs and advise the best course of treatment.
Searching for the best oral beauty products in Los Angeles? Call or text Beverly Hills Orthodontics at 310-785-0770 or visit our contact page to book an appointment.