I love weddings! And everything about them! While I could go on and on about wedding planning advice—or even after the wedding advice—I'll stick to your smile in this article!
Planning a wedding is one of the most exciting things in the world. You've met the love of your life and now you're ready to plan the party of the century! From finding a venue to tasting cakes, the next few months are bound to be a whirlwind as you arrange your big day.
First off, you're probably already planning on having that perfect "glow" for your special day, in addition to hiring caterers, booking a photographer, and choosing the decor. That glow is about more than finding the perfect dress or tux—we're talking about your smile!
Statistics from the American Dental Association show that about 25% of adults avoid smiling to hide the condition of their mouth and teeth. Moreover, more than 20% of adults feel anxious and embarrassed by the way their teeth look.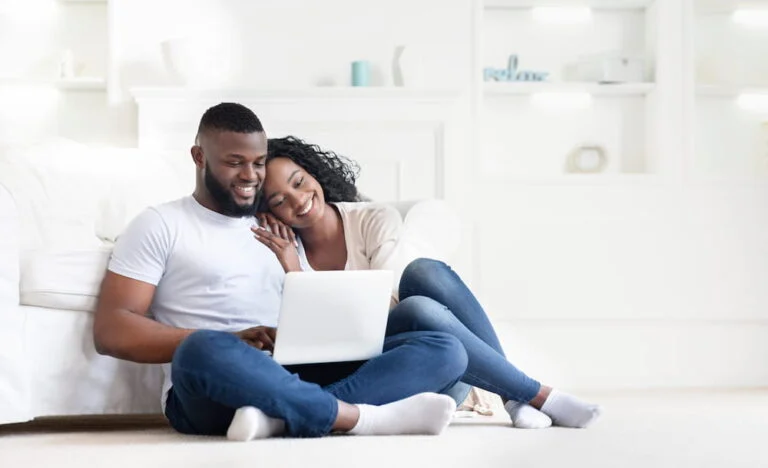 On a day as special as your wedding, you should be able to smile broadly—without feeling self-conscious. As you dance with friends and family, you don't want to worry about how your teeth will look in your wedding photos.
If you're interested in improving your smile before your big day, Beverly Hills Orthodontics is here to help! Located in Beverly Hills, Studio City, Alhambra, or Downtown LA offers wedding teeth whitening and straightening services that can provide you with a flawless wedding-day smile. Here's how our services can help you look your best.
Teeth Whitening: A Quick and Easy Way to Improve Your Look
Are you one of the countless people who struggle with stained teeth? Although beverages like coffee, tea, wine, and soda might be delicious, they can quickly take your smile from bright white to yellow-brown. Some other factors that can stain your smile include:
Smile Stainers
Poor dental hygiene
Smoking
Genetics
Aging
Drinking beverages known to stain teeth, like red wine or coffee
Eating foods known to stain teeth, like blueberries, candy, curry, etc.
Taking certain medications (e.g., some antihistamines, steroids, or antihypertensive drugs)
Physical injuries
Stained enamel is notoriously difficult to clean on your own. While whitening strips, rinses, and toothpastes are readily available at most drug stores, they may not be as effective as you think. Over-the-counter whitening products can take more than a month to show results and, even then, they can only lighten your smile by a few shades.
For an event as special as your wedding, you don't want to leave things to chance. That's why Beverly Hills Orthodontics offers in-office and take-home wedding teeth whitening services. Professional whitening treatments use more powerful bleaching agents than OTC options, delivering dramatic improvements.
In-office treatment is quick, safe, and shows results within 24 hours.  Here's how we perform whitening at BHO:
We start with a simple cleaning to remove any plaque or tartar.
We apply a professional-strength whitening gel to your teeth, then we shine a UV light on your smile to activate the whitening agents.
After 20 minutes of light curing, we apply more whitening gel for another round of whitening.
After another 20 minutes of light curing, we apply more whitening gel for one final round—that's 3 rounds of treatment for a knockout smile.
Within a day or so, you can expect your smile to lighten by 5 to 10 shades.
If you would rather brighten your teeth at home, BHO also offers a range of take-home whitening products that perform better than their drugstore counterparts. Our offerings include:
Whitening pens
Cleaning foam for your custom-made aligner trays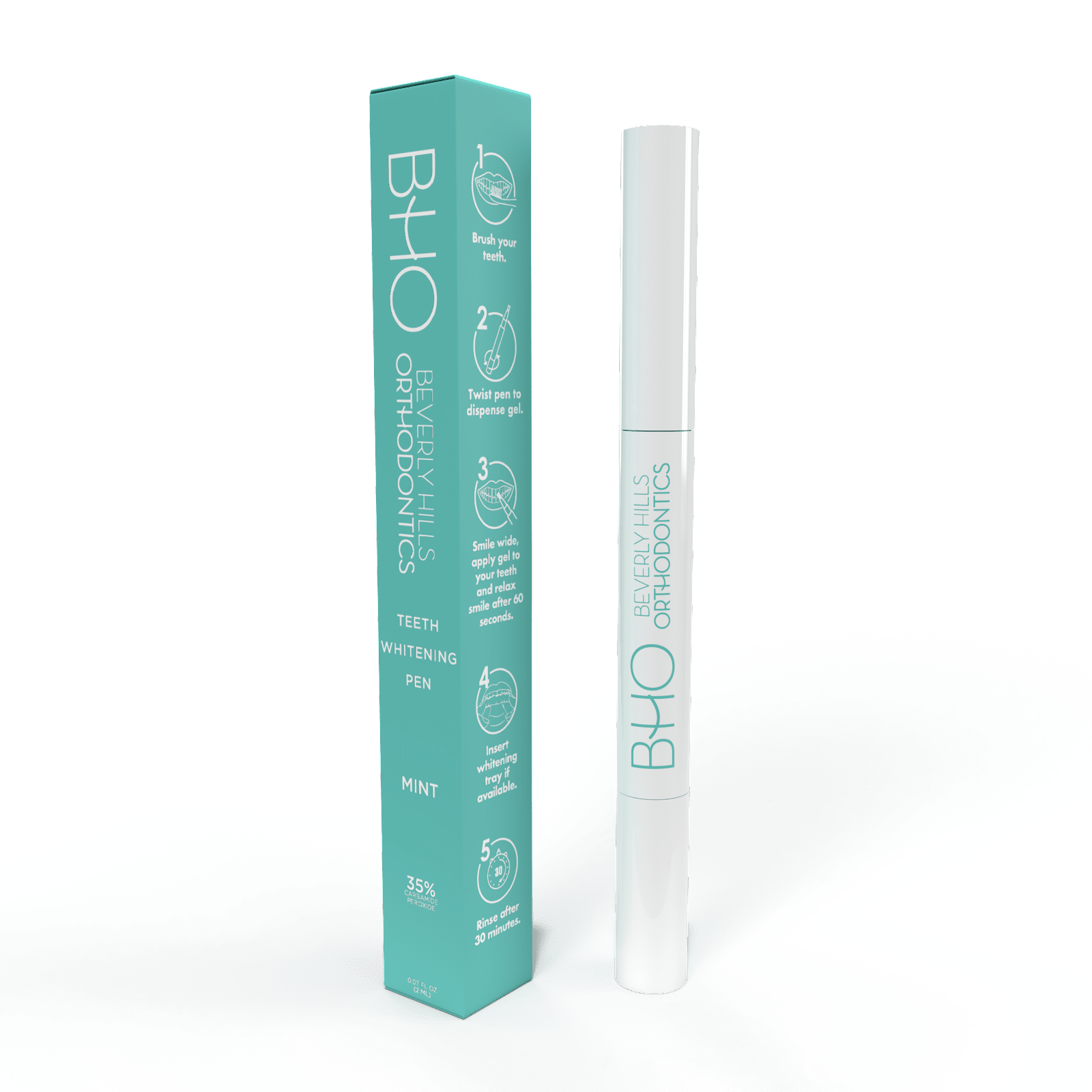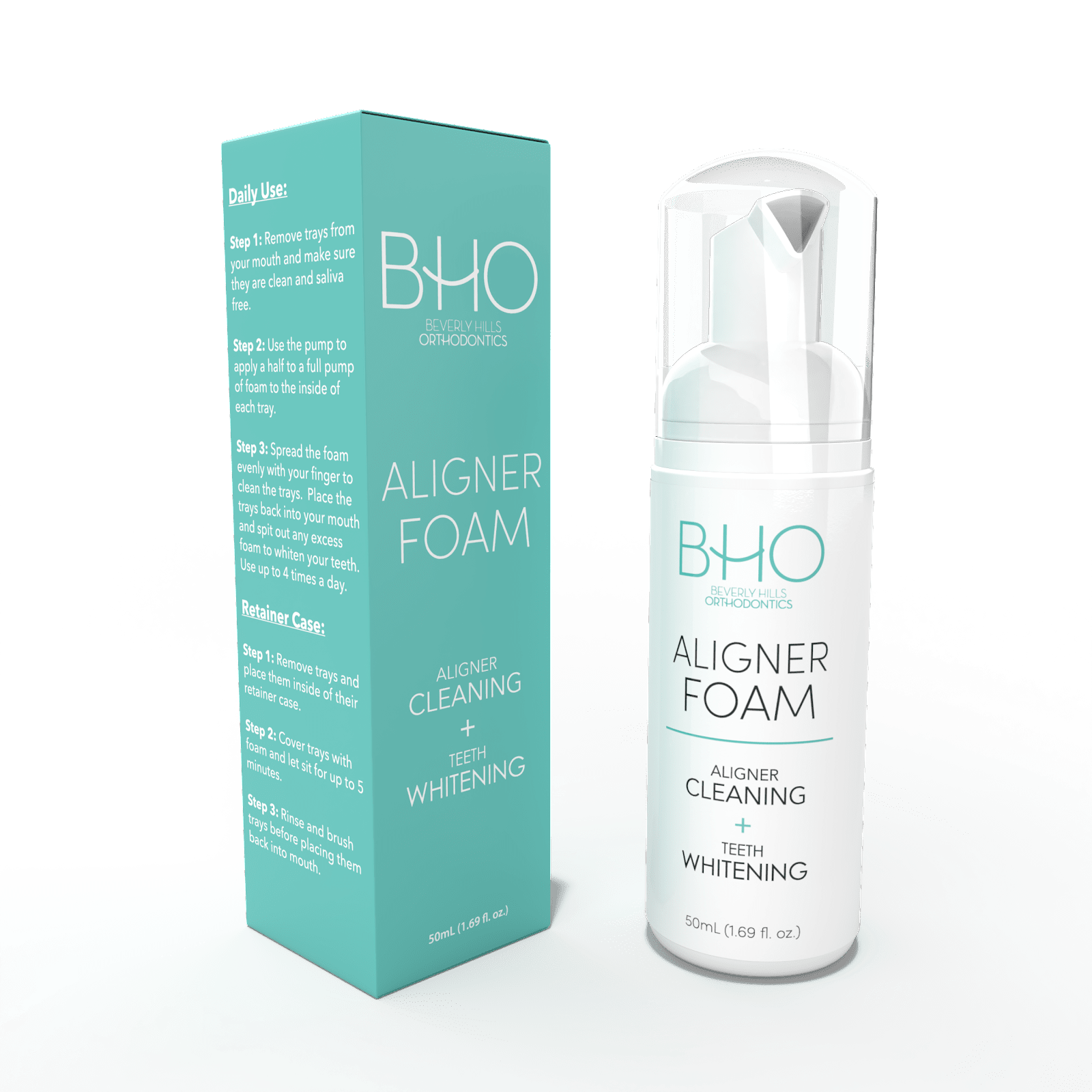 For more information about these different products, call one of our offices today to learn which approach will best suit your needs.
Orthodontics: Your Ticket to a Perfect Wedding-Day Smile
If you have stained teeth, an in-office whitening treatment can significantly brighten your smile within 24 hours. If you have crooked teeth or bite issues, however, treatment may take a little more time.
On average, orthodontic treatment takes around 12 to 24 months to complete. The more severe and complex the problem, the longer treatment tends to be.
If your wedding is still far enough in advance, both braces and Invisalign can perfect your smile by the time your big day arrives. If your wedding is just a few months away, we'll need to be a bit more creative.
Our team at Beverly Hills Orthodontics excels at treating special cases and creating accelerated treatment plans. Using a combination of Invisalign and accelerated orthodontic measures, BHO can correct your smile significantly faster than conventional treatments. Book a consultation today to learn if our accelerated services might fit into your wedding itinerary.
Beverly Hills Orthodontics is Your Home for Wedding Teeth Whitening and Straightening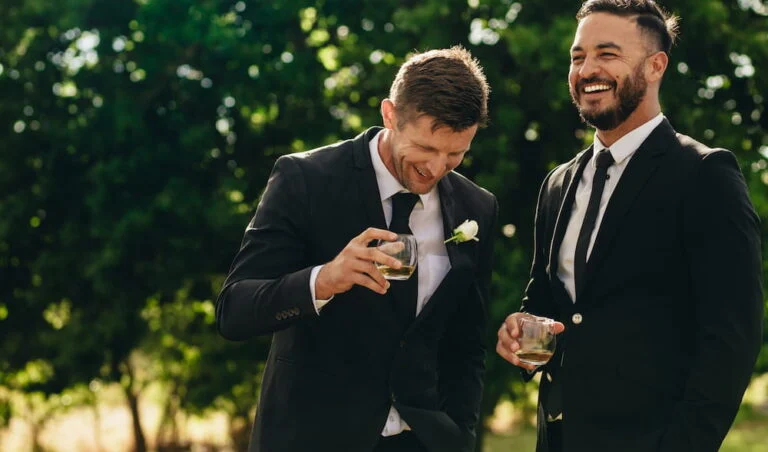 If your big day is coming up, it's only natural to want to look your best. Between the ceremony, reception, and any after-party festivities, you will end up with a lifetime of memories when the day is over. With the help of professional teeth whitening and straightening services from Beverly Hills Orthodontics, you can make sure your smile shines in each and every photo.
Whether you have slight discoloration or complicated bite problems, Dr. Madan and the BHO team can create a treatment plan that fits into your wedding timeline. Depending on what issues you are dealing with, we can use Invisalign, braces, accelerated orthodontic devices, and other methods to perfect your smile in a comfortable, timely manner. Call us today to learn more.
NOTE: All blog content is intended to supplement—NOT REPLACE—the expertise of a healthcare professional and should not be construed in any way as medical advice. Consult a professional orthodontist directly, like the ones at BHO, to assess your individual needs and advise the best course of treatment.