Known for its iconic pier, beautiful beaches, and thriving art scene, Santa Monica is one of the most iconic cities in Los Angeles County. Filled with excellent dining options, stores, and outdoor activities, Sant Monica residents have endless entertainment opportunities. They also have access to one of the best orthodontic practices in the country: Beverly Hills Orthodontics (BHO). 
Ever since Dr. Monica Madan founded Beverly Hills Orthodontics in 2008, we have provided Santa Monica residents with the best orthodontic care possible. Using Invisalign, braces, and state-of-the-art digital tools, BHO creates comprehensive treatment plans for patients of all ages. 
If you're searching for a new orthodontist in Santa Monica, here's how Dr. Madan and the BHO team can benefit your smile.
Beverly Hills Orthodontics:
A VIP Diamond+ Invisalign Practice
Every year, Invisalign ranks its providers based on two criteria:

How many Invisalign patients the practice treats throughout the year

The practice's overall history of Invisalign success
Based on these factors, BHO is consistently awarded "VIP Diamond+" status—Invisalign's highest possible ranking. 
"VIP" is short for "Valued Invisalign Provider," a title that Invisalign reserves for practices that "have historically treated a greater percentage of cases in their practice with Invisalign clear aligners." "Diamond+" status means that the provider exceeds Invisalign's highest expectations. When you choose a VIP Diamond+ practice for Invisalign, you know you're receiving the best care possible.
The BHO team uses Invisalign to treat mild-to-severe issues facing children, teens, adults, and seniors. Other orthodontists deny Invisalign treatment to patients who struggle with moderate-to-severe misalignments, for they do not understand how to treat complex cases with Invisalign. At Beverly Hills Orthodontics, we combine the latest technology with innovative methods to correct moderate-to-severe issues. 
With the direction of Dr. Madan, we often combine Invisalign with one of the following measures to treat severe misalignment issues:
Headgear (for child cases)

Palatal expanders (for child/teen cases)

Elastics
Tooth polishing

Extraction

Jaw surgery
If you have moderate-to-complex alignment issues and are interested in Invisalign, we can discuss your treatment options during a free consultation. 
A Virtually Invisible Treatment Option:

Invisalign  clear aligners are completely transparent, allowing you to straighten your teeth without altering your appearance
No Dietary Restrictions:

Invisalign does not require any changes to your regular diet. Just remove your aligners before every meal and you are free to eat whatever you want!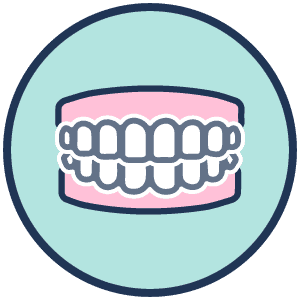 Many orthodontic patients choose Invisalign because clear aligners are comfortable, convenient, and aesthetically pleasing. However, Invisalign treatment does require more personal responsibility than conventional braces. 
For Invisalign treatment to succeed, you must wear your aligners for 20-22 hours daily. If you do not follow this guideline, you may encounter a range of problems, including:
Treatment delays

Ill-fitting aligners 

Unintended tooth movement

Tooth regression
With braces, you don't have to worry about meeting daily compliance issues or keeping track of aligners. You just avoid certain foods, brush and floss daily, and visit your orthodontist in Santa Monica every 4-6 weeks for wire tightening.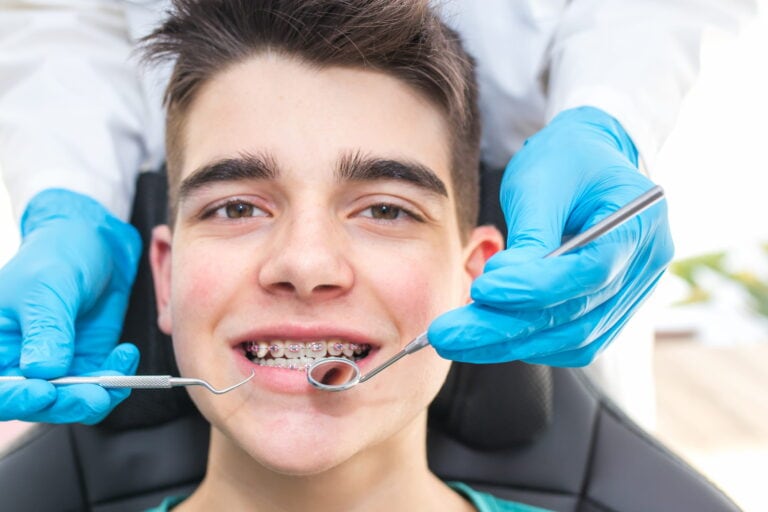 Beverly Hills Orthodontics offers three types of braces:
Conventional Metal Braces:

Consisting of brackets and wires, conventional metal braces still set the standard for orthodontic treatment. Today's brackets and wires are smaller, more comfortable, and better-looking than older models.
Ceramic LightForce Braces:

Ceramic LightForce braces use the same aligning methods as metal braces, but their ceramic brackets give a more discreet look. LightForce brackets are also made using 3D printers, enabling our orthodontists to customize the brackets to fit your teeth better and move them at a quicker pace.
InBrace (Lingual Braces):

Lingual braces use brackets and wires like conventional braces, but they aren't placed on the front of teeth—they are placed on the back of teeth, facing the tongue. This placement makes lingual braces the most discreet orthodontic option available. 


For lingual brace patients, Beverly Hills Orthodontics offers InBrace, a form of lingual braces that uses an auto-adjusting archwire to straighten teeth. This wire reduces appointment frequency so patients only need to visit our office every 8-10 weeks rather than every 4-6 weeks.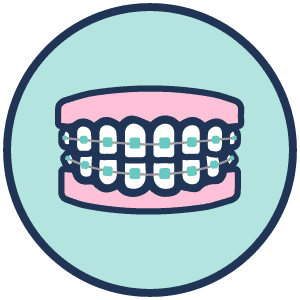 Searching for a New Orthodontist in Santa Monica?
Contact BHO Today to Schedule a Consultation with Dr. Madan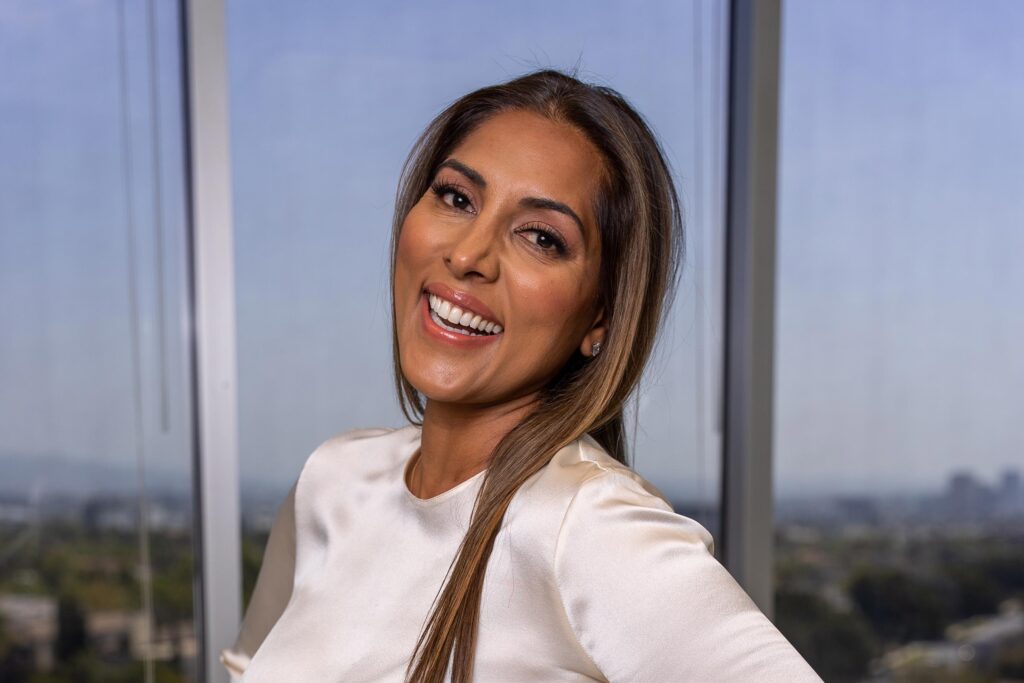 Since 2008, Beverly Hills Orthodontics has been providing Santa Monica residents with exceptional patient-centered care. Led by Dr. Monica Madan, BHO creates comprehensive treatment plans that honor patient preferences, lifestyle factors, and schedule availability. 
Our flagship office is located less than ten miles from Santa Monica at 2080 Century Park E #505, Los Angeles, CA 90067, between Beverly Hills High School and Century City Mall. Contact us today to discuss how we can benefit your smile. 
Looking for a new orthodontist in Santa Monica? Call or text us at 310-785-0770 or visit our contact page to book an appointment.