Located on LA's westside, Brentwood is a beautiful neighborhood filled with luxurious homes, estates, museums, and shops. Brentwood residents have easy access to scenic mountains, cultural attractions, and one of the best orthodontic practices in the country: Beverly Hills Orthodontics (BHO). 
Beverly Hills Orthodontics' flagship location has been providing the Brentwood community with top-notch smile straightening services since 2008. Situated less than 5 miles from Brentwood, BHO uses Invisalign and conventional braces to innovative lingual braces and accelerated orthodontic measures to create holistic care plans that honor the needs and preferences of each patient. 
If you're searching for a new orthodontist in Brentwood, here's how BHO can benefit your smile.
Nationally-Ranked Invisalign Treatment
Beverly Hills Orthodontics is recognized as one of the top Invisalign providers in the county. 
All Invisalign providers are ranked by Invisalign and placed into different tiers based on: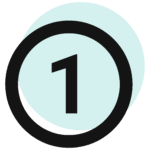 The number of Invisalign patients they treat each year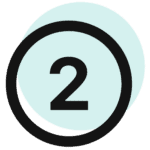 The practice's treatment success rate
Using this criterion, Invisalign awards practitioners with bronze, silver, gold, platinum, or diamond status. Beverly Hills Orthodontics has the highest possible ranking: VIP Diamond+. 
"VIP" stands for "Valued Invisalign Provider." To quote Invisalign, "Valued Invisalign Providers (VIP) are a subset of orthodontists who have historically treated a greater percentage of cases in their practice with Invisalign clear aligners." In other words, VIP practices have proven themselves to be Invisalign experts through years of consistent treatment success. 
BHO uses Invisalign to treat mild-to-severe alignment issues affecting children, teens, adults, and seniors. While certain orthodontists only use Invisalign to treat mild and moderate problems in adult patients, BHO's lead orthodontist and founder—Dr. Monica Madan—uses the latest technology and treatment methods to correct complex cases in patients of all ages.
Under the direction of Dr. Madan, BHO corrects severe issues by combining Invisalign with additional measures such as tooth polishing, extraction, elastics, and jaw surgery. As a patient-centered practice, we discuss all potential care options with our patients to ensure that each plan honors individual preferences and schedule availability. 
Patients that choose Invisalign benefit from:
A Virtually Invisible Treatment Option:

Invisalign clear aligners are completely transparent, allowing you to straighten your teeth without altering your appearance
No Dietary Restrictions:

Invisalign does not require any changes to your regular diet. Just remove your aligners before every meal and you are free to eat whatever you want!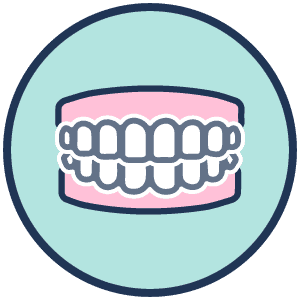 As long as you wear your aligners for 20-22 hours every day, you can have a perfect smile in 6-24 months.
Braces for Patients of Every Age
Invisalign is aesthetically appealing, poses no dietary restrictions, and enables patients to floss and brush as they always have. However, it also requires a significant amount of patient responsibility.  
Invisalign patients must wear their aligners for 20-22 hours a day for proper results. If you do not follow this guideline, you will likely experience:
Treatment delays

Tooth regression

Clear aligner failure
Many patients find braces easier than Invisalign because they do not require the same amount of daily care and responsibility. With braces, patients only need to avoid certain foods, practice good oral hygiene, and visit their orthodontist in Brentwood every month or so for a checkup and archwire tightening. 
After 6-24 months in braces, patients can show off a perfect smile.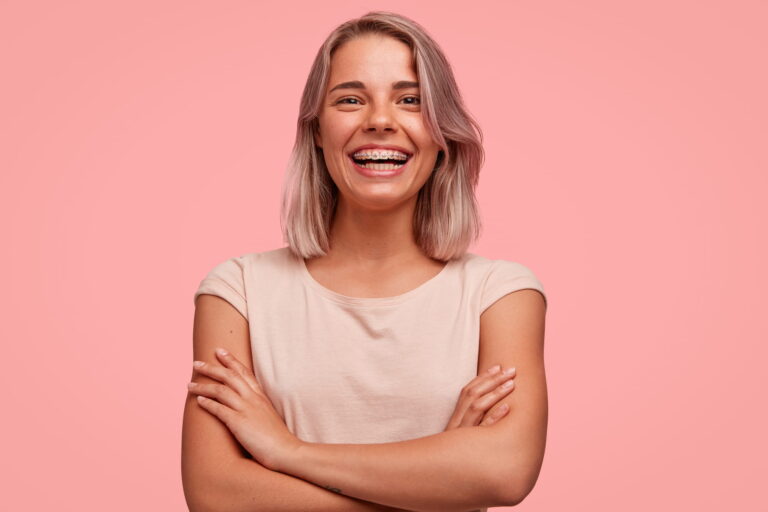 Beverly Hills Orthodontics offers three types of braces:
Conventional Metal Braces:

Consisting of brackets and wires, conventional metal braces still set the standard for orthodontic treatment. Today's brackets and wires are smaller, more comfortable, and better-looking than older models.
Ceramic LightForce Braces:

Ceramic LightForce braces use the same aligning methods as metal braces, but their ceramic brackets give a more discreet look. LightForce brackets are also made using 3D printers, enabling our orthodontists to customize the brackets to fit your teeth better and move them at a quicker pace.
InBrace (Lingual Braces):

Lingual braces use brackets and wires like conventional braces, but they aren't placed on the front of teeth—they are placed on the back of teeth, facing the tongue. This placement makes lingual braces the most discreet orthodontic option available. 


For lingual brace patients, Beverly Hills Orthodontics offers InBrace, a form of lingual braces that uses an auto-adjusting archwire to straighten teeth. This wire reduces appointment frequency so patients only need to visit our office every 8-10 weeks rather than every 4-6 weeks.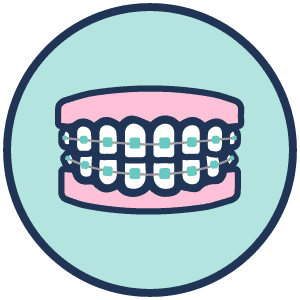 Looking for a New Orthodontist in Brentwood? Contact Beverly Hills Orthodontics Today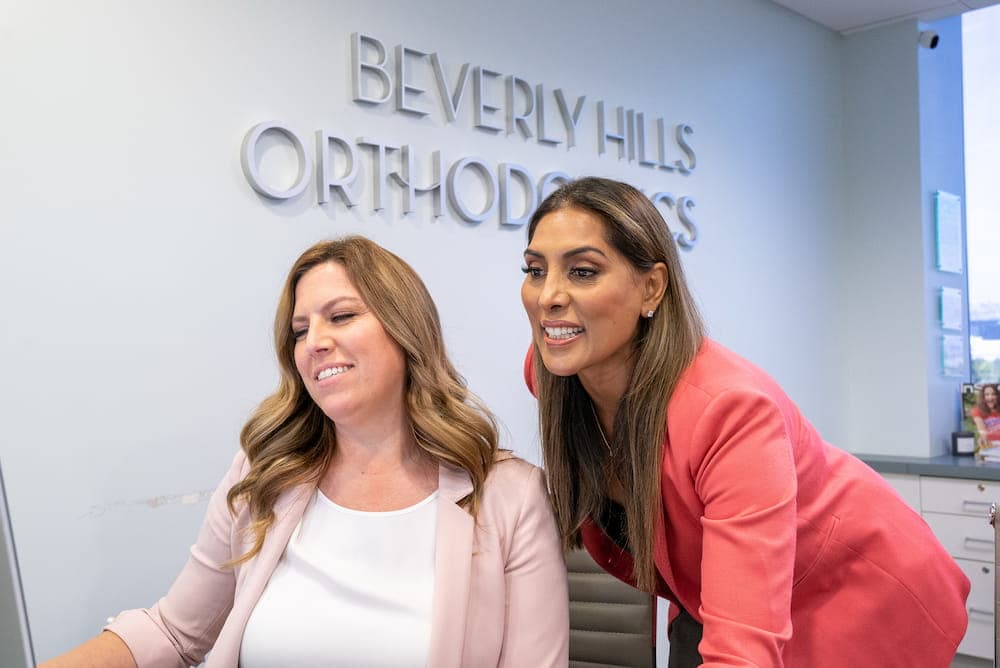 Beverly Hills Orthodontics delivers the best quality care to Brentwood and its surrounding communities. A top-ranked Invisalign provider, Beverly Hills Orthodontics creates patient-centered care plans that honor the needs, preferences, and schedule availability of all patients. 
Whether you are interested in orthodontic care for yourself, a parent, or your children, Beverly Hills Orthodontics can help you achieve your treatment goals. Schedule a consultation today to learn more. 
Searching for a new orthodontist in Brentwood? Call or text us at 310-785-0770 or visit our contact page to book an appointment.