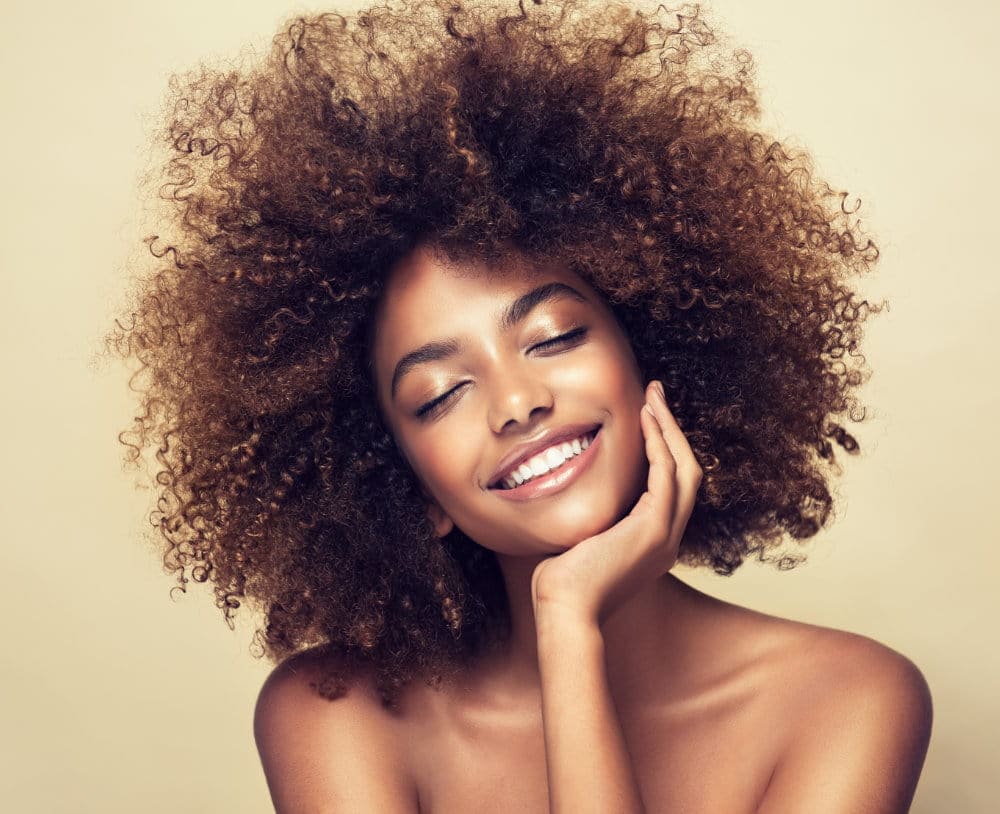 Our team of professionals at Beverly Hills Orthodontics has been providing the greater Los Angeles area with excellent oral care since opening our doors in 2008. In that time, we have treated conditions from mild to severe with a number of different approaches, including Invisalign, conventional braces, hybrid orthodontic treatments, and accelerated orthodontic treatment. Over the last 14 years, we have also discovered that many of our patients begin consultations by asking what makes orthodontics different from cosmetic dentistry.
The big difference between dentists and orthodontists is the focus. Dentistry is a wide field that covers the following:
Regular biannual cleanings
Cosmetic procedures (e.g., veneers, dental bonding, etc.)
Restorative procedures (e.g., fillings, crowns, implants, etc.)
Periodontal therapy (i.e., gum treatments)
While all orthodontists are also dentists, orthodontics is among dentistry's subspecialties. Orthodontists receive the same education and undergo the same programs as dentists. (4 years of college plus 4 years of dental school) However, after they become a dentist, orthodontists spend 3 years of extra training in a residency program to learn how to:
Straighten misaligned teeth
Correct bite misalignments
Perform jaw-correcting surgeries and other procedures
Improve profiles
It's worth noting that only the top one or two students at each graduating dental class are accepted into orthodontic residency.
In this blog, we delve into the various differences between dentists and orthodontists. If you are seeking dental care and are unsure whether a dentist or orthodontist is the right fit for you, keep reading to learn the answer.
Dental Specialities
When most people hear the word "dentist," they automatically think of the general dentists that they visit twice a year. During biannual checkups, general dentists aid your oral health by:
Directing dental hygienists to clean your teeth and gums
Examining your teeth, gums, throat, neck, and oral tissue for any abnormalities
Reviewing any X-rays to verify that teeth are healthy and in place
Discussing your oral care routine and recommending ways to better care for your teeth and gums
Beyond these checkups, most general dentists offer preventative and restorative oral care treatments. These treatments are used to address common problems like:
Damaged teeth
Cavities
Gingivitis
Biannual appointments with a general dentist are an essential part of good oral health. Regular cleanings keep your mouth and gums healthy, while a professional examination will pinpoint any emerging issues while they are still mild and easy to treat.
Of course, there are many scenarios in which patients require specialized procedures that a general dentist cannot perform. In these cases, patients should seek out a dental specialist. Today, the American Dental Association (ADA) recognizes numerous specialties, including:
Orthodontics and Dentofacial Orthopedics is the dental specialty that includes the diagnosis, prevention, interception, and correction of malocclusion, as well as neuromuscular and skeletal abnormalities of the developing or mature orofacial structures.
Dental Anesthesiology, is the specialty of dentistry and discipline of anesthesiology encompassing the art and science of managing pain, anxiety, and overall patient health during dental, oral, maxillofacial and adjunctive surgical or diagnostic procedures throughout the entire perioperative period.
Dental Public Health is the science and art of preventing and controlling dental diseases and promoting dental health through organized community efforts.
Endodontics is the dental specialty which is concerned with the morphology, biology, physiology, pathology and regeneration of the human dental pulp and periradicular tissues. An endodontist will perform root canals and other dental pulp- and gum-focused procedures.
Oral and Maxillofacial Pathology is the specialty of dentistry and discipline of pathology that deals with the nature, identification, and management of diseases affecting the oral and maxillofacial regions. It is a science that investigates the causes, processes, and effects of these diseases.
Oral and Maxillofacial Radiology is the specialty of dentistry and discipline of radiology concerned with the production and interpretation of images and data produced by all modalities of radiant energy that are used for the diagnosis and management of diseases, disorders and conditions of the oral and maxillofacial region.
Oral and Maxillofacial Surgery, is the specialty of dentistry which includes the diagnosis, surgical and adjunctive treatment of diseases, injuries and defects involving both the functional and esthetic aspects of the hard and soft tissues of the oral and maxillofacial region.y.
Pediatric Dentistry, is an age-defined specialty that provides both primary and comprehensive preventive and therapeutic oral health care for infants and children through adolescence, including those with special health care needs.
Periodontics, is the specialty of dentistry that encompasses the prevention, diagnosis and treatment of diseases of the supporting and surrounding tissues of the teeth or their substitutes and the maintenance of the health, function and esthetics of these structures and tissues. Periodontists treat gum diseases and repair dental implants.
Prosthodontics, is the dental specialty pertaining to the diagnosis, treatment planning, rehabilitation and maintenance of the oral function, comfort, appearance and health of patients with clinical conditions associated with missing or deficient teeth and/or oral and maxillofacial tissues using biocompatible substitutes. Prosthodontists create dentures and place crowns, bridges, and dental implants.
Reasons to Visit a Dentist
Regular check-ups
Tooth cleanings
Crowns/bridges
Dental implants
Cosmetic procedures (e.g., veneers)
In addition to these specialties, the ADA also recognizes orthodontics as a specialty in the dental field. However, orthodontics differs somewhat from the other specialties—a topic we explore in the next section.
Orthodontics and Dentofacial Orthopedics
As we mentioned earlier, the difference between dentists and orthodontists lies in their specializations. All orthodontists have become a dentist but go on to specialized 3 year residency training programs, which is only focused on tooth movement and facial orthopedics.
The term "orthodontics" literally means "straight teeth." The word has two roots:
Ortho-, which is the Greek word for "straight" or "regular"—and—
Odon-, which means "tooth," also from Greek
Orthodontists live up to this name by correcting alignment problems to give patients beautiful, straight smiles. For example, at Beverly Hills Orthodontists, our team treats the following issues:
Dental crowding
Spacing issues (i.e., tooth gaps)
Open bite
Deep bite
Crossbite
Overbite/overjet
Underbite
All of these issues can vary greatly in severity. Remember, every smile is unique, and so are their alignment problems. While one patient may have a mild case of crowding that is more of a simple aesthetic concern, another patient may have severe crowding that significantly impedes oral function.
Thanks to years of special training, orthodontists can correct even the most severe problems. Here at BHO, founder Dr. Monica Madan and her staff correct issues using:
Braces
Invisalign
Accelerated orthodontic measures
Specialized procedures
Oral appliances
With these measures and others, Dr. Madan and the BHO team craft treatment plans that are built to complement the unique needs and lifestyle preferences of each patient. Through orthodontic treatment, patients can eliminate their alignment issues and achieve perfectly straight smiles. After treatment, as long as patients remember to use their retainers as directed, they can keep their perfect smiles for life.
Reasons to Visit an Orthodontist
You want a nicer smile
Crowding is negatively affecting the look of your smile
Bite problems are degrading your oral health
You want to improve oral function via corrective oral care
The Biggest Difference Between Dentists and Orthodontists: An Orthodontist Can Give You a Perfect Smile for Life
Dentists and orthodontists work together to improve  your long-term oral health.  Orthodontists focus on an aspect of structural and functional work.
Based on their individual specialty, a dentist may clean your teeth/gums, repair a damaged tooth, or repair your smile with a dental implant. Orthodontists, on the other hand, focus on improving the way your teeth are aligned.
Thanks to years of extra schooling and rigorous training programs, orthodontists like BHO's own Dr. Monica Madan have the expertise to correct crowding issues or bite problems and give patients perfect smiles that last a lifetime. If you are interested in improving the look and health of your smile, schedule a consultation at one of Beverly Hills Orthodontics' offices in  Beverly Hills/Century City, Toluca Lake, Alhambra, and Downtown Los Angeles today.
Ready to meet with an orthodontist? Call or text us at 310-785-0770 or visit our contact page to book an appointment.