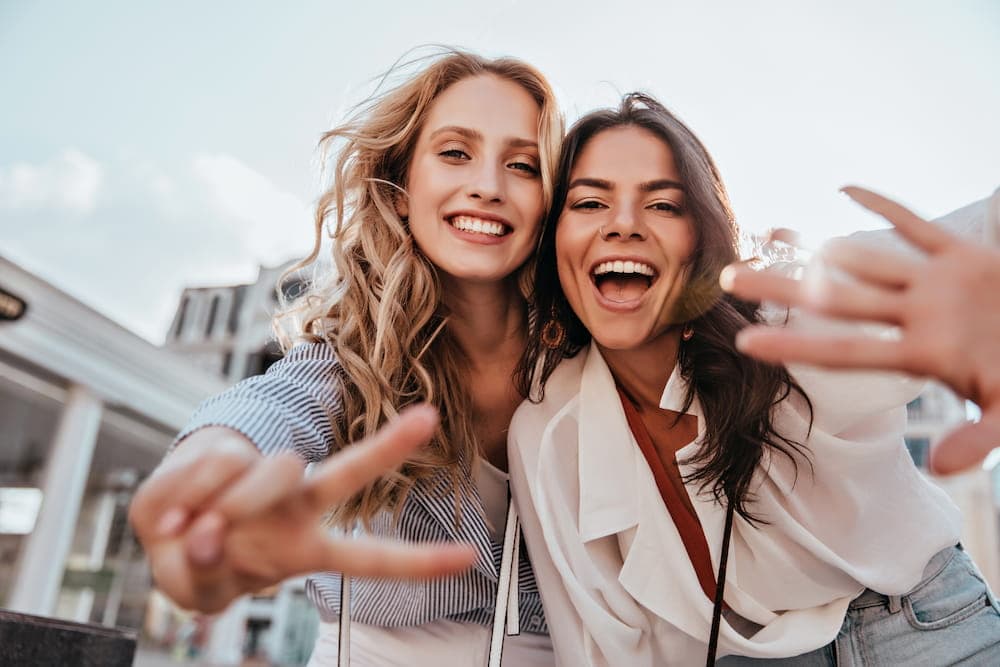 It can be hard to feel your best when you're self-conscious about your teeth. In fact, studies from the American Dental Association reveal that over 20% of U.S. adults today:
Avoid smiling because of the condition of their teeth.
Feel embarrassed by their smile's appearance.
Experience anxiety in public because of how their teeth look.
★That's over 30 million people!!
Thankfully, modern orthodontics has made it easier than ever to achieve a perfect smile. Aided by digital tools, improved hardware, and cutting-edge treatment methods, forward-thinking practices like Beverly Hills Orthodontics can correct alignment issues with efficiency, accuracy, and comfort. "But what exactly does 'treatment' entail," you ask?
Below, we describe the different steps of orthodontic treatment in greater detail, beginning when we meet at your initial consultation and ending with the final retention phase. Keep reading for a better overview of the BHO orthodontic process, and when you're ready to start treatment, simply contact one of BHO's Los Angeles offices to schedule a consultation.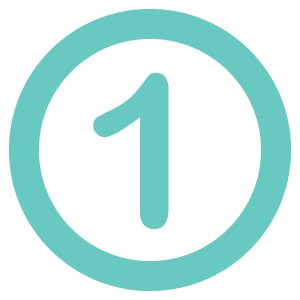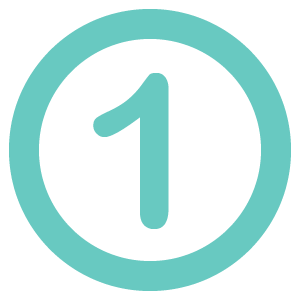 The First Step in Orthodontic Treatment: Schedule a Consultation
As you may expect, the first step in orthodontic treatment is a consultation with a BHO Smile Specialist. (Side Note: If you're not in town, we can meet virtually online!)
Your first orthodontic appointment sets the stage for the rest of your treatment process. During this appointment, your Smile Specialist will discuss your personal goals and what you want to improve. During in-person consultations, we will:
Take digital scans of your oral anatomy
Create a 3-D model of your dentition with dental software
Use the computer-generated model to take photos and scan your teeth and bite
Reveal your (virtually) straightened smile
After these steps, your orthodontist will be able to answer more specific questions, like:
Which specific alignment issues are affecting your smile?
Do you qualify for any specific treatments? (e.g., Invisalign, Lightforce braces, braces, accelerated orthodontics, Inbraces Lingual braces, etc.)
How long will treatment take to complete?
Together, you and your orthodontist will determine which treatment path works best for your medical needs and lifestyle.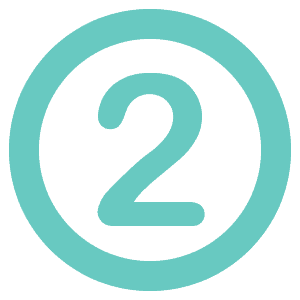 The Second Step in Orthodontic Treatment: BHO Plan Customization
FBHO will analyze and customize your plan using our BHO method to fully personalize your treatment so it matches your goals and timeline. We will also review our BHO packages and the exclusive concierge membership.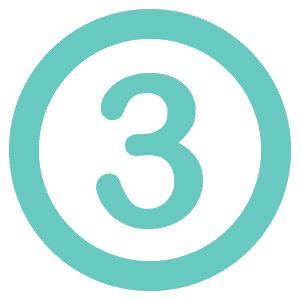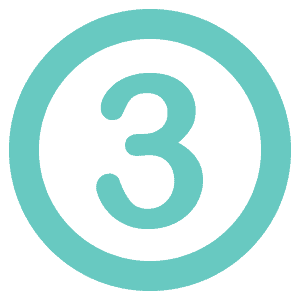 The Third Step in Orthodontic Treatment: Begin Active Treatment
At this appointment (your second visit), you get your trays, braces, LightForce braces, or Inbraces Linguals. Active tooth movement will ensue as we gently nudge the teeth into a straighter position using Invisalign or wires. Treatment duration is influenced by factors like:
What type of misalignment is being corrected
The severity of the misalignment
Which treatment method your orthodontist is using to move your teeth
For patients interested in a shorter treatment period, accelerated orthodontics can reduce treatment times significantly. Accelerated orthodontic procedures and oral devices are available to qualifying patients.
During active treatment, we want to check in with you—virtually and in-person. The frequency of these appointment intervals is anywhere from 4-12 weeks, or longer if you're connected virtually. When undergoing Invisalign treatment, you'll have fewer orthodontist appointments because Invisalign aligners come in full sets.
As active treatment progresses, you can discuss with your orthodontist how frequent your remaining appointments should be.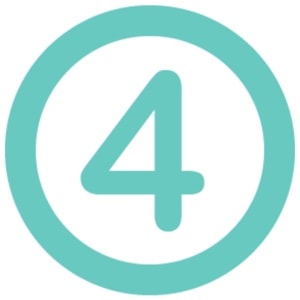 The Fourth Step in Orthodontic Treatment: Retain. Maintain. Repeat!
The fourth and final step in orthodontic treatment is keeping your teeth straight!
Once your braces come off or you finish progressing through your Invisalign sets, your perfect smile will be in place. To keep it there, it's essential that you use a retainer. For the first 6-12 months, patients typically wear a retainer 24 hrs. a day, 7 days a week. For the second year after treatment, you'll wear a retainer every night. From the third year on, you only need to wear your retainer a few nights each week. Today, there are three major types of retainers:
Vivera retainers, which resemble Invisalign clear aligners
Permanent retainers, which are metal and permanently bonded to the back of teeth (these come with an overlay of Vivera set)
Hawley retainers, i.e., traditional removable retainers
Learn more about cleaning your retainers and why you need replace them periodically to maintain straight teeth. 
During all four steps of orthodontic treatment, you still need to visit your general dentist for a cleaning every 3-6 months. This helps keep everything moving smoothly and maintains healthy tissues.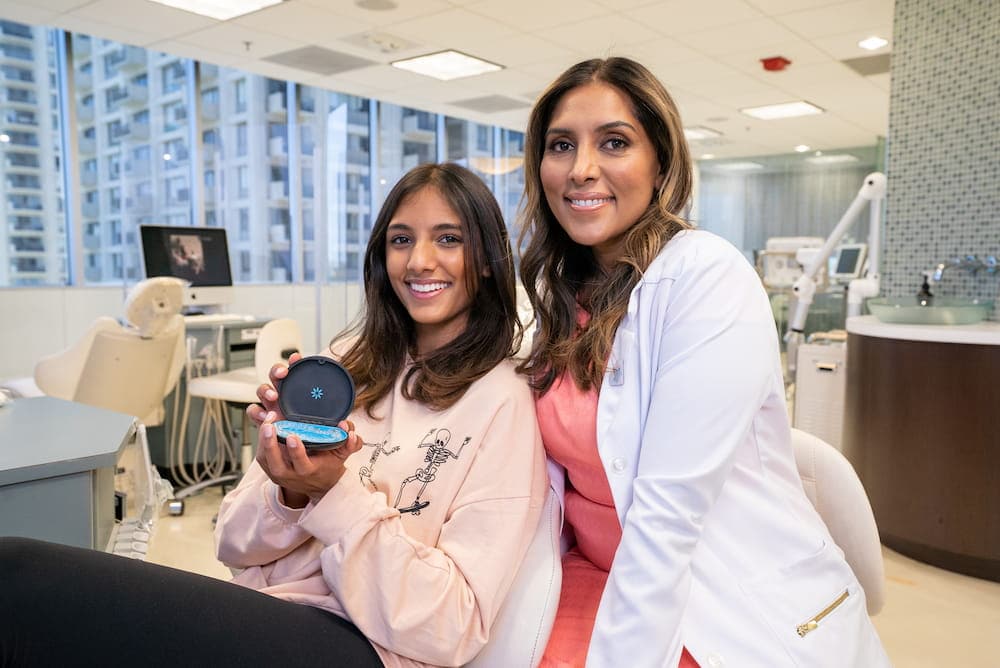 Ready to Take the First Steps in Orthodontic Treatment?
Completing the steps in orthodontic treatment is easy when you have a trusted orthodontist at your side. At Beverly Hills Orthodontics, our team is staffed with experts that are dedicated to providing the best patient experience possible.
With locations in Beverly Hills/Century City, Toluca Lake, Alhambra, and Downtown Los Angeles, as a Diamond Plus Invisalign Provider, BHO is recognized as the premier orthodontic practice—and brand—on the West Coast. Led by Dr. Monica Madan, Beverly Hills Orthodontics uses Invisalign, conventional braces, and other orthodontic appliances to create custom treatment plans that meet the unique needs of each patient. If you're interested in hearing what it would take to obtain a perfect smile, schedule a consultation with BHO today.
Want to learn more about the steps in orthodontic treatment? Call or text us at 310-785-0770 or visit our contact page to book an appointment.