Getting the smile that you deserve doesn't have to be a challenge.
Nestled in the heart of stunning Santa Monica lies a city of scenic beauty and charismatic individuals. Whether you're partaking in a wedding extravaganza at the iconic Santa Monica Pier, immersing yourself in the plethora of captivating activities along the pristine beaches and parks, or making connections amidst the allure of glamorous entertainment industry events, your smile should be a genuine reflection of your radiant personality.
As distinguished VIP Diamond+ providers, the adept team at Beverly Hills Orthodontics stands as the unrivaled authority on Invisalign expertise within Santa Monica. Our vast experience serves as the cornerstone for delivering unparalleled results, granting the residents of this enchanting city the smiles they've always envisioned.
Invisalign is an advanced aligner system that employs custom-made, clear plastic aligners personalized to your specific requirements, enhancing your smile to its utmost brilliance.
The Invisalign system is a popular alternative to traditional braces due to many factors, including:
Discretion:

Invisalign aligners are nearly invisible, making them a more aesthetically pleasing option for those concerned about the outward appearance of traditional braces.

Enhanced Comfort:

Because Invisalign aligners are made from smooth, comfortable plastic, they have a reduced likelihood of irritating the soft tissues in the mouth, which often occurs with metal braces. They can also be removed when eating, so you don't have to worry about food restrictions or the discomfort of chewing with braces.

Convenient:

Invisalign braces can sometimes need fewer in-person appointments than traditional braces that need regular adjustments and wire changes, which makes them more convenient and saves time.

Improved Oral Hygiene:

With Invisalign, practicing and maintaining good oral hygiene is easier because the aligners can be removed, allowing for more effective brushing and flossing. With traditional braces, you must deal with metal brackets and wires that trap food particles and make reaching the crevices of your mouth more challenging.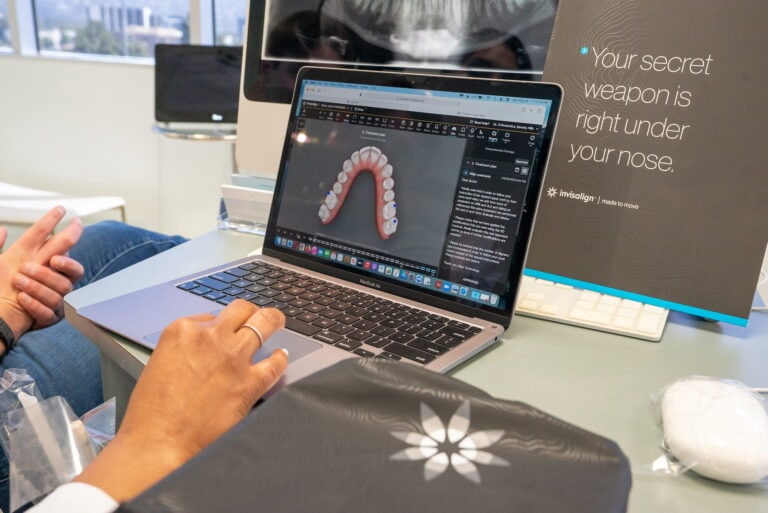 Invisalign offers a more convenient solution for addressing alignment issues in patients of all ages. This is achieved using custom-designed, discreet aligners that can be quickly removed as needed. By collaborating with a certified Invisalign provider, you can attain the smile you've always desired within a few months.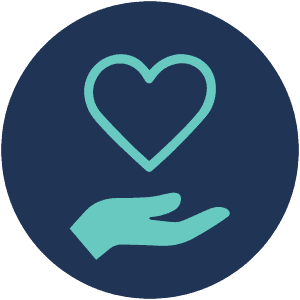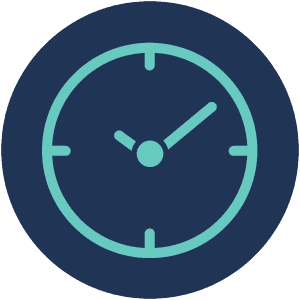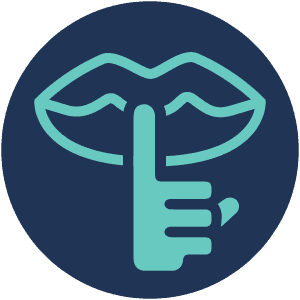 Driven by the expertise and leadership of our founder, Dr. Monica Madan, we use Invisalign to correct a variety of dental problems in Santa Monica, including:
Open Bite

Overbite

Underbite
Crossbite

Crowding

Spacing Issues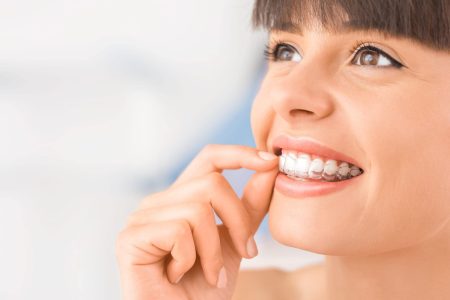 Beverly Hills Orthodontics Provides the Best Invisalign Solution in Santa Monica
At Beverly Hills Orthodontics, we are dedicated to offering the finest Invisalign experience to Santa Monica residents, coupled with unparalleled care that is unmatched. Our distinction goes beyond us being a Certified Invisalign Provider. In fact, we're recognized as a VIP Diamond+  provider—the highest status a practice can receive from Invisalign, signifying our commitment to utilizing Invisalign with the advantage of continuous access to the latest training and educational resources.


Our VIP Diamond+ status, bestowed by Invisalign, sets us apart, underscoring our expertise in treating over 400 patients annually. Only the top 1% of Certified Invisalign Providers are awarded VIP Diamond +. Beverly Hills Orthodontics is one of only four providers in California to be designated VIP Diamond+ and has proudly boasted this status for nearly a decade.
When it comes to your smile, you deserve the best, and Beverly Hills Orthodontics is dedicated to helping you achieve the smile you need to shine as bright as you do.
Looking for Invisalign in Santa Monica? Call us at 310-785-0770 or visit our contact page to book a complimentary consultation today.